The Business Development Bank of Canada (BDC), the bank for Canadian entrepreneurs, announced the appointment of Sandra Odendahl to the new position of Senior Vice President and Head, Sustainability and Diversity.
Odendahl brings over 25 years of experience in environmental science, responsible finance, and social innovation. A respected and well-known voice in promoting sustainability and clean capitalism in Canada, she will be responsible for all facets of BDC's ESG strategy and programs, including the bank's renewed and enhanced focus on the environment, as well as its diversity, equity and inclusion (DEI) strategy.
She will help lead a new cycle of transformation at BDC aimed at embedding ESG and DEI in every aspect of the organization.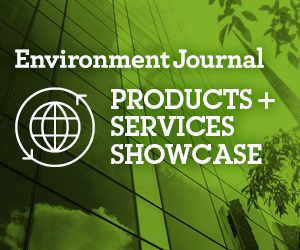 Sandra Odendahl, Senior Vice President and Head, Sustainability and Diversity at BDC.
"Canada has a window of opportunity to rebuild back better. Supporting small and medium-sized businesses (SMEs) is necessary to address some of the biggest challenges of our time: climate change and inclusive prosperity," said Isabelle Hudon, president and CEO of BDC. "With BDC uniquely positioned to be the partner of choice for SMEs, Sandra will play a vital leadership role in driving our ambitious new vision of empowering entrepreneurs to build a better tomorrow."
Before joining BDC, Odendahl was vice president and global head of sustainability at Scotiabank, where she oversaw corporate sustainability and social impact programs, ESG reporting, and climate change strategy. She also served on the bank's Global Inclusion Council and co-chaired the Control Functions Diversity and Inclusion Committee.
From 2007 to 2016, she held senior roles at RBC where she developed and led enterprise-wide environmental sustainability and social finance strategies and programs. From 2017 to 2019, she was president and CEO of Carbon Management Canada—a not-for-profit environmental technology and innovation firm—where she led a team accelerating the implementation of innovative carbon reducing technologies and strategies for industry.
Odendahl has served on the boards of many non-profits, including the Canadian Climate Institute, the Transition Accelerator and NEXT Canada. She has a Master's degree in chemical engineering, and is a licensed professional engineer and a CFA charter holder.
"I am excited and honoured to join the bank for Canadian entrepreneurs. SMEs contribute more than 50% to Canada's GDP, and with Canada's bold economic-wide decarbonization commitments, SMEs and BDC are a big part of the solution to climate change and other environmental challenges," said Odendahl.
"There is also enormous potential that can be realised by supporting underrepresented entrepreneurial groups. I look forward to working with the team towards a more inclusive and sustainable entrepreneurial ecosystem in Canada."
BDC has committed to making its operations net zero by 2025,and follows the principles and guidelines of the Task Force on Climate-related Disclosure (TCFD). The bank has committed more than $1.2 billion to sustainability-linked projects, including $600 million for its Cleantech Practice – one of largest, most active cleantech investors in Canada.
Visit BDC's sustainability webpage to learn more.
Featured image: Chunyip Wong @unsplash.