BDC, the Business Development Bank of Canada, has announced its new $400 million Climate Tech Fund II, a renewed commitment to play a leadership role in creating world-class Canadian cleantech champions. The new envelope brings the fund's committed investments in the innovative cleantech/climate tech sector to $1 billion.
The bank for Canadian entrepreneurs first launched its Cleantech Practice's $600M Fund I in 2018 to address the lack of risk capital for the commercialization and scale up of Canada's cleantech/climate tech industry. The fund was innovative in that it was flexible, multistage (seed to growth), and patient, which better suited the entrepreneurs in this space.
"BDC will play a leading role in helping Canadian climate tech firms dream bigger and become global technology champions. Here at home, BDC will enable the scale up and deployment of low carbon technologies which are so fundamental to Canada's ability to meet its GHG emissions reduction targets," said Isabelle Hudon, BDC's president and chief executive officer. "This new Climate Tech Fund reflects BDC's ambition to help build a clean, low carbon, circular economy."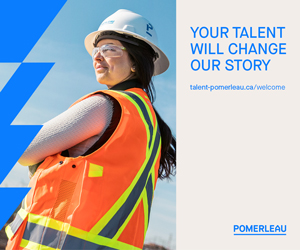 BDC's cleantech practice partners with leading global institutional investors and government funding programs to support dozens of high potential cleantech and climate tech firms. Now that Fund I is fully committed, BDC's new Climate Tech Fund II will help preserve and extend Canada's position in this strategic sector by continuing to build and grow the ecosystem for climate tech firms.
"BDC's Cleantech Practice is one of the largest, most active investors of its kind in Canada. Our investment strategy is not about market trends but GHG emissions reduction," said Jérôme Nycz, executive vice president of BDC Capital. "BDC's Climate Tech Fund II will reinforce the importance of low carbon supply chains, help the commercialization, scaling and adoption of Canadian technologies in Canada and abroad and create opportunities for climate tech firms."
Canada currently ranks second on the Global Cleantech Innovation Index compared to seventh in 2014 but we can do more. The global cleantech market is expected to double in value, reaching more than US $400 billion by 2026.
Headquartered in Montreal, Quebec, BDC will continue to support longer development timeframes and larger capital needs typical of many climate tech ventures. The bank expects Fund II to be fully committed over the next five years.
"With Climate Tech Fund II, we will continue to invest along the full lifecycle of leading-edge, disruptive Canadian firms to support their growth and the deployment of technologies critical for our country to reach net zero," says Susan Rohac, managing partner at the Climate Tech Fund, BDC Capital. "Canada is fortunate to have an increasingly robust and well-coordinated network of Crown Corporations, agencies, departments, and private sector partners supporting climate tech entrepreneurs. Our team will continue to do its part to reinforce this ecosystem to accelerate Canada's innovation outcomes in climate technologies."
The Cleantech Practice currently has a portfolio of 50 companies, including firms that have been recognized as Global Cleantech 100 Companies. These entrepreneurs are the leaders accelerating the decarbonization of the economy to reach Canada's 2030 and 2050 climate targets.
Featured image credit: istock.