The Canadian government has released its Hydrogen Strategy to provide a plan for hydrogen in the journey to net-zero carbon emissions by 2050. If the plan is followed, it would make Canada a global leader in hydrogen production, export, and technologies.
"Hydrogen's moment has come. The economic and environmental opportunities for our workers and communities are real. There is global momentum, and Canada is harnessing it," said Seamus O'Regan, Canada's Minister of Natural Resources.
Hydrogen is very abundant in the environment as it is stored in water, organic matter, and hydrocarbons. When utilizing hydrogen as a fuel, it is extracted from these compounds and then used for transportation, power generation, and as raw material for industrial purposes. Hydrogen is an excellent alternative fuel source because it has a very high energy density, and the combustion by-products that it produces are electricity, heat, and water. Carbon is not a by-product of hydrogen combustion, whereas it is for other fuel sources. This is one of the main reasons that countries around the world are trying to find ways replace traditional fuels with low-carbon energy sources such as hydrogen.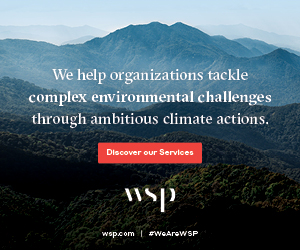 Currently, no market exists in Canada for hydrogen, but the Hydrogen Strategy aims to change this. The short-term goal (between 2020 and 2025) of the strategy is to establish a foundation for the hydrogen economy. Between 2025 and 2030 the strategy focuses on growth and diversification of the hydrogen sector. This includes growth of hydrogen technologies, facilities, and infrastructure. The long-term goal (between 2030 and 2050) of the strategy is for the hydrogen market to expand, as hopefully by then there will be more awareness of all of the benefits that a hydrogen economy offers.
Provincial variation for market potential
Canada is in a unique position, as it is able to make hydrogen with minimal or no greenhouse gas emissions at a very low cost. This is a reason that it is one of the largest hydrogen producers in the world. However, the development of hydrogen varies across the provinces due to the fact that each province has different environmental goals, resource profiles, and energy capacities. British Columbia (B.C.) emphasizes using hydrogen as transportation fuels. This focus makes sense for B.C. as it has a Low-Carbon Fuel Standard and because the province has advanced Zero-Emissions Vehicles requirements that must be implemented within 20 years.
Meanwhile, Ontario's strategy aims to use hydrogen as power to gas through the process of electrolysis in which hydrogen is separated from oxygen. In Alberta, the province is focusing on generating hydrogen from natural gas (blue hydrogen) as it has experience with capturing, using, and storing carbon. Finally, Quebec sees the production of hydrogen more as distributive and made possible by Hydro-Quebec's electricity distribution networks.
Policies and investments to promote development
Some say the hydrogen market could be worth $50 billion creating 350,000 jobs by 2050. However, regulatory and policy development, investments, and incentives are needed in order to achieve the strategy's objectives. This is because when compared to conventional fuels, hydrogen is not yet cost-competitive.
The Government of Canada recently announced a $2.75 billion investment in zero-emission public transit and school buses including fuel cell electric buses.
One of the policies that have been implemented to build hydrogen capacity is the Canadian Net-Zero Emissions Accountability Act that outlines Canada's goal to achieve net-zero emissions by 2050. Additionally, in December 2020, A Healthy Environment and a Healthy Economy, Canada's new climate plan, was released which aims to increase the carbon price by $15 per year beginning in 2023. Finally, the Clean Fuel Regulations mandate fossil fuel suppliers to reduce the carbon intensity of the fuels used in Canada from 2016 levels by 2.4 g CO2e/MJ in 2022, eventually getting up to a 12 g CO2e/MJ reduction in 2030.
Although a number of regulations and policies have been implemented, Canada currently does not have a comprehensive policy framework for the long-term production and use of hydrogen. Policies that are implemented vary across the provinces, which can make it difficult to build hydrogen capacity.
In terms of investments, the federal government announced that it will invest $1.5 billion into low-carbon and zero-emissions fuels in order to increase the production and use of fuel alternatives that are low-carbon. Additionally, the federal government has committed to investing $150 million into vehicle charging and refueling stations across Canada. At this time, there needs to be strong investment from governments into hydrogen as many private sector investors still see it as a "risky" investment.
The Zero-Emission Vehicles (ZEV) Program is a hydrogen-related incentive program created by the federal government. This program provides incentives of up to $5000 for people who purchase or lease a ZEV. Over the next two years, this program will receive an additional investment of $287 million. Also, the Zero-Emission Bus (ZEB) Initiative is a form of incentive program that stimulates governments to support school boards who buy 5000 ZEBs over the next five years.
"Zero emission fuel cell electric buses and battery electric buses work together, providing a complete solution that allows transit agencies to go 100% electric while continuing to provide efficient and cost-effective service to the public," said Mark Kirby, president and CEO, Canadian Hydrogen and Fuel Cell Association (CHFCA). "The CHFCA is delighted with the federal government's investment to support the deployment of electric buses.  We look forward to seeing Canada's world-leading fuel cell technology on the road."
Hydrogen presents an opportunity for Canada to move away from using carbon-intensive fuels and simultaneously meet its goals of net-zero carbon emissions by 2050. However, in order to build hydrogen capacity in Canada, regulatory and policy development, investments, and incentives are necessary.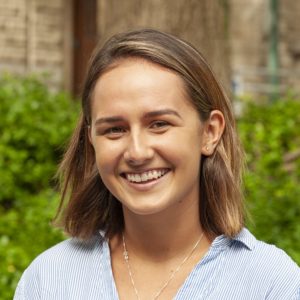 Rebecca Clarke has an undergraduate degree in Environmental Governance and a master's degree in Environment and Sustainability.