More automotive technicians in British Columbia can upgrade their skills to work on electric vehicles (EVs) through the expansion of the EV Maintenance Training program to three additional colleges.
"We're supporting the growing popularity of EVs by helping auto technicians develop the skills they need to work on EVs in service centres across B.C.," said Bruce Ralston, B.C.'s Minister of Energy, Mines and Low Carbon Innovation. "The expansion of the EV Maintenance Training program will help grow our EV sector and make it even easier for British Columbians to make the switch to an EV, putting us on the road to a cleaner, better future."
With $440,000 through the Province's CleanBC Go Electric program and in partnership with Trades Training BC (TTBC), the program will be offered at Okanagan College's Kelowna campus, College of New Caledonia's Prince George campus, and Camosun College's Interurban campus in Victoria.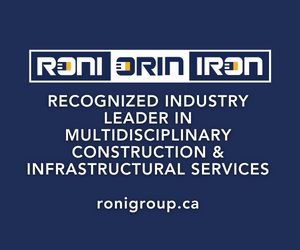 The British Columbia Institute of Technology's Burnaby campus initially launched the program in 2019 to provide Red Seal automotive technicians with the skills they need to work on EVs. This program expansion will prepare British Columbians for good-paying jobs of the future and post-pandemic economic recovery.
Red Seal automotive technicians wanting to upgrade their skills in EV maintenance should check each college's website for course details. Pilot training will begin in fall 2021.
This increased investment in EV training aligns with the Province's StrongerBC: BC's Economic Recovery Plan, which protects people's health and livelihoods while supporting B.C. businesses and communities.
"As part of our modernization of the trades training system, these new and ongoing professional development opportunities ensure the trades can continue to offer exciting lifelong careers for automotive technicians, with opportunities to reskill or upskill in key areas," said Andrew Mercier, parliamentary secretary for Skills Training. "On top of that, evolving our training opportunities to meet demand helps expand capacity for energy efficient products and services that align with our CleanBC goals."
The Zero-Emission Vehicle Act, passed on May 30, 2019, requires all new light-duty cars and trucks sold in B.C. to be zero-emission vehicles by 2040.
To learn more about the suite of CleanBC Go Electric programming, click here.