The Government of British Columbia is amending legislation to ensure owners of high-risk industrial projects are responsible for the full cost of environmental cleanup if their projects are abandoned.
Changes under the proposed legislation will enable future provincial regulations to give government the authority to collect, use and enforce financial assurance requirements under the Environmental Management Act. It means companies will be obligated to plan for decommissioning and closure of their operations, and may be required to provide financial security for this cleanup in advance.
"Our government's new legislation will ensure industrial owners and operators whose operations could pollute our environment are accountable for cleanup. For too long, taxpayers were left on the hook for costs incurred and abandoned by some operators. Industry as a whole wants to ensure they develop cleaner, more sustainable business practices," said George Heyman, B.C.'s Minister of Environment and Climate Change Strategy.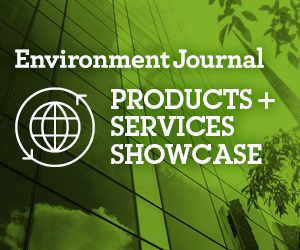 "We are committed to making sure companies that develop and use B.C.'s natural resources not only support our province's economic future, but also support healthy communities by maintaining the health of our land, air and water."
These legal requirements will uphold the "polluter pays" principle, placing the responsibility for industrial-site cleanup with the owners. Existing and future high-risk industries regulated under the act will be considered. Projects with the highest potential risk will be addressed first.
"Abandoned industrial projects can negatively affect communities, the surrounding environment and our economic well-being," said Josie Osborne, B.C.'s Minister of Energy, Mines and Low Carbon Innovation. "Improving environmental accountability will strengthen relationships with First Nations, increase investor confidence, support B.C.'s competitiveness and help build a climate-resilient province."
Ministry consultation included Indigenous Peoples, industry, local governments and non-profit organizations to help define the proposed legislative changes. This added to extensive research, which included a review of existing programs in other jurisdictions.
If passed, comprehensive engagement and assessment will follow these legislative amendments to establish regulations that protect B.C.'s natural landscape and support its economic future. Any new regulations will include a transition period to give industry time to adapt.
To follow the progress of this bill through the legislature, click here.
Featured image credit: Getty Images