A new study from researchers at the University of Waterloo reveals that the amount of electronic waste (e-waste) in Canada has more than tripled in the last 20 years. The study, published in the Journal of Hazardous Materials, suggests that e-waste is steadily increasing in Canada. The researchers say in 2020, close to a million tonnes of e-waste generated in Canada while less than 20 per cent of it was collected and recycled.
This quantification provides valuable insights to policymakers for setting up targets for waste reduction and identifying the resource circularity potential for efficient management of e-waste.
According to the authors, this amount of e-waste is equivalent of "filling the CN tower 110 times". The researchers say they conducted the study to understand the life-cycle, from sale to disposal, of electronic items in Canada, such as computers, cellphones, toys, refrigerators and washing machines.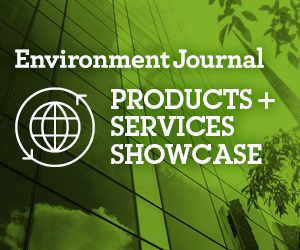 The research indicates that the amount of e-waste generated per person has increased from 8.3 kilograms in 2000 to 25.3 kg in 2020 and it will continue to increase in the near future. Researchers believe that the growth of e-waste is attributed to consumer habits, as well as the increases in the number of households increases. Furthermore, rapid advancement in technologies significantly shortens the lifespan of electronics.
Key takeaways of the study:
Electronic waste is unique from any other municipal or industrial waste stream in its physical and chemical characteristics as well as its economic potential. Due to the presence of a large number of hazardous materials such as lead, mercury, cadmium, arsenic, chlorofluorocarbons (CFCs), polybrominated diphenyl ethers (PBDEs), brominated flame retardants (BFRs), and polychlorinated biphenyls (PCBs), e-waste is generally considered a hazardous waste.
If improperly managed, e-waste can cause significant environmental impacts and human health implications. Despite regulatory efforts and expansion of formal collection and recycling infrastructures in developed countries, illegal exportation of e-waste to more vulnerable countries continue to persist, resulting in heavy environmental contamination and human health complications in receiving countries.
If managed properly, e-waste can become a considerable source of recycled materials as it contains notable quantities of iron, aluminum, and copper, as well as precious metals such as silver, gold, and platinum and critical raw materials (CRMs) such as cobalt, indium, bismuth, palladium, and rare earth elements. The value of selected raw materials found in e-waste produced in 2019 alone is about US$57 billion.
Organizations such as EPRA/Recycle My Electronics work directly with businesses and municipalities across the country to create custom, local solutions within regulatory requirements. The company works across diverse regulatory landscapes and challenging logistical backdrops, ensuring materials are collected, handled and recycled in a safe, secure and environmentally sound manner.
Featured image credit: Getty Images.