The Government of Canada's 2030 Emissions Reduction Plan outlined a target to cut greenhouse gas (GHG) emissions by 40 per cent below 2005 levels by 2030 and to put it on track toward its goal of net-zero emissions by 2050.
With on-road transportation accounting for about 20 per cent of Canada's total greenhouse gas (GHG) emissions, Canada must undertake a transition to zero-emission vehicles (ZEVs) and, where necessary in the near term, lower-carbon options for medium- and heavy-duty vehicles. In addition, clean fuels, such as clean hydrogen, advanced biofuels, liquid synthetic fuels and renewable natural gas will play a critical role in hard to decarbonize sectors such as industry and medium- and heavy-duty freight.
With this in mind, Jonathan Wilkinson, Minister of Natural Resources, launched a combined call for proposals to provide funding across three areas of focus through the Clean Fuels Awareness (CFA) and Zero Emission Vehicle Awareness Initiative (ZEVAI). The call will help fund projects that aim to increase awareness and understanding, while also striving to boost public and industry confidence to implement change through the adoption of ZEVs and clean fuels.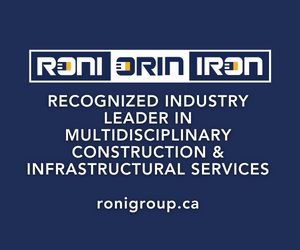 "We're making electric vehicles more affordable and charging more accessible in communities across the country — including with Indigenous partners," said Wilkinson. "Investing in more EV chargers, clean fuels and awareness initiatives will put more people in the driver's seat on the road to a net-zero future and help achieve our climate goals while supporting communities in building a more prosperous and sustainable future for generations to come."
The three areas of focus offered through this call include:
Clean Fuels Awareness: supports projects that address awareness and knowledge gaps among Canadians and industry on clean fuels and clean fuel technologies across all industries, commercial applications and the general public.
ZEVAI Light-Duty Vehicles: supports projects that increase awareness and address knowledge gaps among Canadians on light-duty zero-emission vehicles and ZEV technologies, including BEV, PHEV, hydrogen fuel cell electric vehicles, micro-mobility solutions such as e-bikes and related infrastructure.
ZEVAI Medium- and Heavy-Duty (MHDV) Vehicles: supports projects that address awareness and knowledge gaps on zero-emission or low-emission MHDVs (Classes 

2b

 to 8) and technologies among fleet owners, drivers and the general public.
Selected projects could include the following activities:
Engaging and educating target audiences on a national or regional scale to increase the awareness of zero-emission or low-emission MHDVs and/or clean fuels.
Developing and implementing targeted education and awareness campaigns, including professional or industry-led skills training.
Demonstrating and showcasing the potential of zero-emission or low-emission vehicles through events and activities such as test drive and trial programs, mobile showcases, and ambassador or mentorship programs, including in underserved areas.
Developing print or web-based resources, interactive guides, information portals, videos, webinars, curricula, training materials, educational tools and best practices.
Natural Resources Canada will provide funding for eligible projects through cost-shared, non-repayable contributions of up to 50 per cent of total project costs involving for-profit organizations and up to 75 per cent of total project costs for not-for-profit organizations, governments and Indigenous organizations.
Applications for this call for proposals will be accepted until September 26, 2023.