During today's Leaders Summit on Climate, Prime Minister Justin Trudeau, announced that Canada will enhance emissions reduction target under the Paris Agreement – known as a Nationally Determined Contribution (NDC) – by 40-45 per cent below 2005 levels, by 2030. As a signatory to the Paris Agreement, Canada's NDC reflects its highest possible ambition in light of its current national circumstances.
The virtual Leaders Summit on Climate, hosted by the President of the United States of America, Joe Biden, on April 22 and 23, is bringing  together leaders of the countries responsible for approximately 80 per cent of global emissions and global GDP.
Consistent with the Roadmap for a Renewed U.S.-Canada Partnership, Canada is committed to working with the United States to take action on the climate crisis, and to create jobs and economic opportunity for both countries.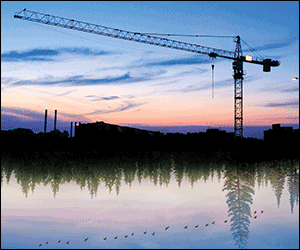 In his address, Prime Minister Trudeau also highlighted the importance of working with other global leaders to tackle climate change, create growth, and improve the well-being of all people. Climate change knows no borders, so every country must do its part to invest in a cleaner world. Going forward, Canada will continue to work closely with the U.S. and other countries to reach ambitious climate goals, including through the Roadmap for a Renewed U.S.-Canada Partnership and the corresponding High Level Ministerial Dialogue on Climate Ambition.
"Canada understands that if you don't have a plan to tackle climate change, then you don't have a plan to create jobs and economic growth," said Trudeau. "Canada is a committed partner in the global fight against climate change, and together we will build a cleaner and more prosperous future for all."
Today's announcement builds on the $53.6 billion that the government has invested since October to establish Canada's green recovery for the COVID-19 pandemic, create jobs, and secure a cleaner future for everyone.  Budget 2021, announced this week, also builds on that approach, including through a new investment in Canada's Net-Zero Accelerator that will incentivize Canadian business and industry to develop net-zero technologies, and build our clean industrial advantage.
Budget 2021 also includes new measures to make life more affordable and communities more livable, by helping more than 200,000 Canadians make their homes greener and working towards conserving 30 per cent of Canada's lands and oceans by 2030. These new measures will help Canada exceed its Paris climate targets, reduce pollution, and help reach net-zero emissions by 2050.
"Canada's Strengthened Climate Plan put us on track to not just meet but to exceed our 2030 emissions goal – but we were clearly aware that more must be done," said Jonathan Wilkinson, Minister of Environment and Climate Change. "With time running out and with the global shift to a low-carbon economy turning into a sprint, Canadians have been calling for increased climate ambition."
According to Wilkinson, Canada is among the countries at the Summit stepping up its commitment to reduce emissions and accelerate the benefits of clean energy, clean technology and clean growth.
Featured image: Prime Minister Justin Trudeau (right) and U.S. President Joe Biden during their first bilateral meeting (Photo via Twitter/@JustinTrudeau).