The Ontario government is continuing to pursue plans to push forward controversial legislation while it announced funding for wetlands today, despite seven members of Ontario's Greenbelt Council resigning in protest over the weekend.
David Crombie, former federal cabinet minister and Toronto mayor, has resigned as head of Ontario's Greenbelt Council in protest over Bill 229, Protect, Support and Recover from COVID-19 Act (Budget Measures), 2020. He says the bill would strip power from local conservation authorities.
Crombie warns that if the province doesn't change its plans, which he said will gut environmental protections in the province, "they're going to find a battle on their hands."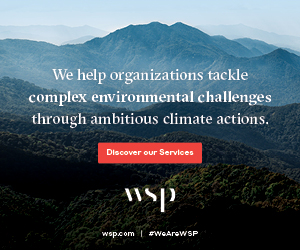 Meanwhile the province announced that it is providing $30 million to help conservation organizations create and restore wetlands in priority areas across the province.
"We've been clear that Ontario can lead Canada's economic recovery while also protecting our environment, public health and safety – and this $30M program is just one example of that," said Steve Clark, Minister of Municipal Affairs and Housing. "The Wetlands Conservation Partner Program funding will build on our government's commitment to conserve and restore natural ecosystems, including our wetlands."
In an interview with CBC Radio's Metro Morning, Crombie explained that at issue is Schedule 6. Crombie and other critics warn it would strip power from local conservation authorities and expand ministerial authority on zoning and other potentially sensitive environmental issues.
Ontario Premier Doug Ford has said he would not allow development in the greenbelt, a permanently protected area of green space that surrounds the Golden Horseshoe area.
But Crombie believes if the government compromises those natural systems, it will find itself less able to deal with the consequences and it will have a detrimental effect on the economy.
At a news conference this morning, when asked if the wetlands funding announcement was in response to the resignations, Clark responded there has been an ongoing conversation about protecting the province's wetlands. Clark also added that the amendment to Bill 229, which enhances the minister's zoning order, does not apply to the greenbelt.
There has been significant criticism of the proposed legislation. The Canadian Environmental Law Association (CELA) has written a joint letter to Ontario MPP's, asking them to vote to remove Schedule 6 from Bill 229 during Third Reading. To read the letter, click here.
Nine northern Ontario First Nations and associations also announced that they'd be taking the government to court over other recently rescinded environmental protections, arguing the move violates their constitutional rights.
To learn more about Bill 229, click here.