Amendments to strengthen transparency have come into force through the Federal Sustainable Development Act.
"Canadians want cleaner air, healthier communities, and a strong economy for their children and grandchildren," said Jonathan Wilkinson, Minister of Environment and Climate Change. "As we work toward net-zero emissions by 2050, the federal government must lead by example, and the improvements to the Federal Sustainable Development Act help us do just that. Together, we can create a healthier and more prosperous Canada for future generations."
The Act strengthens transparency for the Government of Canada by expanding the number of federal organizations—from 27 to more than 95—that must contribute to developing the Federal Sustainable Development Strategy. These organizations must also report on their contributions through their own departmental sustainable development strategies, with measurable targets and time frames that contribute to meeting the goals of the federal strategy.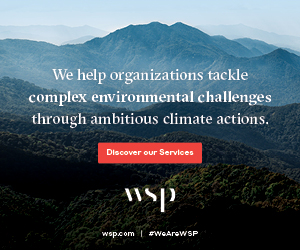 Sustainable development meets the needs of the present without compromising the ability of future generations to meet their own needs. It is based on the efficient use of natural, social, and economic resources and the need to integrate environmental, economic, and social factors into all decisions.
The amendments in the Federal Sustainable Development Act make decision-making on sustainable development more accountable to Parliament and include new principles of intergenerational equity, openness and transparency, collaboration, results and delivery, and involvement of Indigenous Peoples.
Public consultation will continue to shape future federal sustainable development strategies through a mandated 120-day consultation period with all Canadians. The amendments that come into force today will help Canada move toward a more comprehensive, accountable, and collaborative approach to sustainable development in Canada.
The amendments were designed using input from Canadians across the country, including governments, Indigenous organizations, non-governmental organizations, academics, businesses and individuals. The government also heard from the Commissioner of the Environment and Sustainable Development and from the Sustainable Development Advisory Council, whose members represent: each province and territory, Indigenous peoples, environmental non-governmental organizations, business, and labour.
These comments provided insights, ideas and suggestions that helped build on past progress and strengthen the strategy.
Sustainable development priorities include:
Climate change
Clean and renewable energy
Zero-emission vehicles
Sustainable lifestyles and consumption
Sustainable food and agriculture
Ecosystem protection and land use
Water management
Sustainable urban planning
Reconciliation and the rights of Indigenous peoples
For further information on the Act, click here.