The Canada Green Building Council (CAGBC) recently announced that Canada ranked second globally on the annual list of Top 10 Countries and Regions for Leadership in Energy and Environmental Design (LEED) in 2021.
LEED is the most widely used green building rating system in the world and provides a framework for healthy, highly efficient green buildings with positive returns on investment.
In 2021, Canada certified 205 projects, representing more than 3.2 million gross square meters (GSM) of LEED space. The global LEED ranking is released annually by the U.S. Green Building Council (USGBC). It highlights countries and territories outside the United States that are making significant strides in healthy, sustainable and resilient building design, construction and operations.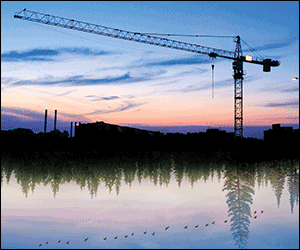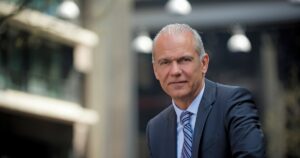 Thomas Mueller, president and CEP of CAGBC.
"Over the last two decades, CAGBC members, stakeholders and supporters have demonstrated how certified green buildings support our economy, create jobs and are better for both people and the planet," said Thomas Mueller, president and CEO of CAGBC.
"There is much work to be done to meet Canada's climate and environmental goals. In this critical decade for climate and environmental action, we must accelerate LEED adoption across the building sector to achieve high levels of performance including the pursuit of net-zero carbon emissions. The owners and teams with certified LEED projects have made tremendous progress and are an inspiration as we build our way forward to a more sustainable and low-carbon future."
Globally, mainland China topped the list with more than 14 million GSM certified to LEED in 2021, followed by Canada, India, Republic of Korea and Spain. These top five countries represent the ever-growing international demand for certified LEED green buildings that help reduce environmental impact and support health and well-being. The list ranks countries in terms of GSM of space certified in 2021. The U.S. is not included in the list but remains the world's largest market for LEED with more than 26 million GSM of certified space in 2021.
The full ranking is as follows: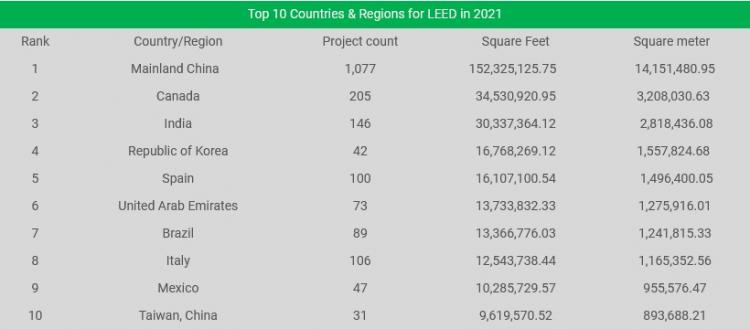 For further information about green building development in Canada, visit: cagbc.org
Featured image: Toronto's first LEED Platinum building will be the Aqualine Bayside residential development. Credit: Tridel.