More than 20 Canadian retail and consumer packaged goods companies, representing a substantial proportion of the nation's plastic packaging, are among the first to support new global "Golden Design Rules" to improve plastics recycling and reduce landfill and pollution.
The rules acknowledge the importance of plastic packaging for food quality and safety, while encouraging companies industrywide to make packaging decisions that better support recycling systems. In addition to keeping plastic out of landfill and nature, designing packaging to be more recyclable is an important first step in converting a take-make-waste linear economy into a circular economy where the ingredients of plastic packaging are captured and reused.
The Golden Design Rules were established and announced this week by members of The Consumer Goods Forum (CGF) Plastic Waste Coalition of Action, a coalition of some of the world's largest retail and consumer brands, based on voluntary 2025 targets and a common vision of a world where no plastic waste ends up in nature.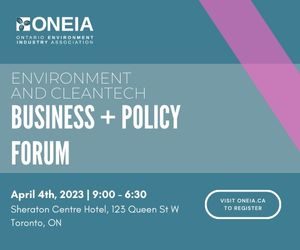 "Retailers and consumer product companies represent about one third of Canada's plastic waste. That means we should be at least a third of the solution," said Galen Weston, executive chairman of Loblaw Companies Limited, a co-sponsor of the global Consumer Goods Forum Plastic Waste Coalition of Action, alongside Alan Jope, CEO of Unilever. "We design, make and sell the products. By making impactful packaging decisions we can keep plastics in the value chain and out of nature."
The initial rules focus on two main priorities:
Golden Rule 1: Increase value in polyethylene terephthalate (PET) recycling.
Use transparent and uncoloured PET (preferred), or transparent blue or green in all PET bottles, and ensure material choice, adhesive choice and size of sleeve or label is not problematic for recycling.
PET is one of the most commonly used plastic materials. This rule applies to all PET bottles in food and non-food applications, including beverages, home care products, personal care products, and more.
Golden Rule 2: Remove problematic elements from packaging.
This rule applies the the following: undetectable carbon black, which frustrates plastics sorting and is sent to landfill; PVC or PVDC (polyvinylidene chloride or polyvinylidene dichloride) which are problematic in recycling streams; EPS or PS (expanded polystyrene or polystyrene) which have more recyclable alternatives; PETG (polyethylene terephthalate glycol) which contaminates batches of otherwise valuable PET recycling; and oxo-degradable plastics, which fragment into microplastics.
Many packaging products today still include materials that make recycling impossible or very difficult. This is one reason more plastic is not being recycled as well as it can be. The design and use of packaging combined with effective recycling systems and innovations, are considered key components to eliminate plastic waste.
"Nestlé is pleased to join our industry colleagues in supporting the Golden Rules which align with our commitment to reducing unnecessary plastics and ensuring all of our packaging is reusable or recyclable by 2025," said Jeff Hamilton, president and CEO Nestlé Canada. "Agreeing to key principles around how to design for recycling is the critical first step in ensuring none of our packaging ends up in nature."
Companies supporting the Golden Rules in Canada already include the following: Amcor, Barilla Group, Coca-Cola Canada, Colgate Palmolive, Danone Canada, Essity, Henkel Canada Corporation, Johnson & Johnson Consumer Health, Kraft Heinz Canada, Loblaw Companies Limited, Maple Leaf Foods, Mars Canada, Metro Inc., Mondelēz Canada, Nestle Canada, PepsiCo Canada, RB, Save-On-Foods, SC Johnson Canada, Unilever Canada, and Walmart Canada.
A complete list of supporters is available at the CGF site here.
For specific details visit the CGF link here.