Approximately 130 Clean50 honourees and award winners and past honourees attended the in-person Clean50 Summit 11.0 in Toronto, Ontario recently and spent a day tackling climate problems looking for out-of-the-box solutions, as well as looking for opportunities for future collaboration.
Drawn from over 1,000 nominations climate-savvy leaders from every corner of Canada were recognized for their recent accomplishments. For example, the awards recognized that Prince Edward Island is attempting to be the first province to become carbon-neutral, and the steps taken by Premier King and Mayor Brown (Charlottetown) in support of that goal. Many of the honourees are having a direct and measurable impact in eliminating carbon pollution from food waste, and buildings in particular, while others, are helping Alberta and Saskatchewan become renewable energy powerhouses by tapping rich sources of geothermal energy.
"Canada needs to eliminate 730 MT of carbon pollution from our annual output – Over the past year, Canada's 2022 Clean50 have made a significant start on that target – with much more to come" said award Executive Director Gavin Pitchford.  "If we have any hope of hitting our targets, it's people like these who we will have to thank".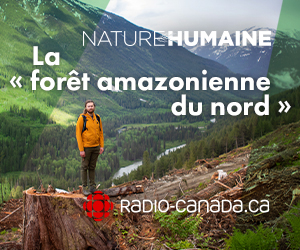 Christopher Hilkene, CEO of Pollution Probe in Toronto, Ontario.
Christopher Hilkene, chief executive officer of Pollution Probe, was recognized for his advocacy efforts.
According to Hilkene, in Canada, 91 per cent of plastics are not recycled, making plastic pollution a growing problem for our freshwater ecosystems. As custodians of the largest freshwater reserves globally, Canada has a responsibility to protect them. Until recently, Canadian governments lacked mechanisms to address plastic pollution in freshwater ecosystems.
Hilkene, one of Canada's leading voices on plastic pollution, co-leads the Great Lakes Plastic Cleanup (GLPC), the largest initiative of its kind worldwide, to bring together governments and key stakeholders to tackle freshwater plastic pollution. GLPC uses innovative technology to remove 14,000 Kgs of debris annually. In its first year, ~31% of this was small foam pieces, ~22% was small film pieces, ~21% was small hard fragments, and ~13.5% was small pellets. Removing this waste from our freshwater ecosystems protects the health of a globally declining resource.
The complete list of Canada's 2022 Clean50, Clean50 Emerging Leaders and Lifetime Achievement Honourees appears below and details can be found on the Clean50 website: https://www.clean50.com
Clean50 List for 2022 (Presented alphabetically by category, and then within category)
Advocates
AFN Team: Tonio Sadik, Ph.D., Curtis Scurr, Ms. Jamie Lavigne & Graeme Reed, Assembly of First Nations (Ottawa, ON)
Christopher Hilkene, Pollution Probe (Toronto, ON)
Eric St-Pierre, LLB, Trottier Family Foundation (Montreal, QC)
Angels
Jeanette Jackson, Foresight (Port Coquitlam, BC)
John Adams, NGIF Capital Corp  (Ottawa, ON)
Buildings
Purpose Building Team: Peter Halsall. P. Eng., Douglas Webber. P. Eng., Eric Chisholm. P. Eng. & Luka Matutinovic. P. Eng., Purpose Building (Toronto, ON)
Ms. Regan Smith, Manulife Investment Management (Toronto, ON)
Cities
Mayor Philip Brown, City of Charlottetown (Charlottetown, PE)
Justin Readman, City of Kitchener (Kitchener, ON)
Clean Tech
Dr. Sankar Das Gupta, Electrovaya Inc (Mississauga, ON)
Matt Harper, Invinity Energy Systems (Vancouver, BC)
Consultants & Enablers
Elliott Cappell, WSP Canada (Toronto, ON)
Sabina Russell. P. Eng., Zen and the Art of Clean Energy Solutions Inc. (Vancouver, BC)
Paul Shorthouse, The Delphi Group / Circular Economy Leadership Canada (Ottawa, ON)
Education & Thought Leaders
Shaun Loney, Encompass Coop (Winnipeg, MB)
The Narwhal Team: Carol Linnitt, Ph.D. &  Emma Gilchrist, The Narwhal (Victoria, BC)
Fate Saghir, CPA CMA, Mackenzie Investments (Toronto, ON)
Shilpa Tiwari, Ph.D., Citizen Relations (Toronto, ON)
Manufacturing & Transportation
Emmanuelle Toussaint, Nova Bus and Prevost, part of the Volvo Group (St-Eustache, QC)
Primary Resources
Martha Hall Findlay, Suncor Energy (Calgary, AB)
Public Sector
Sarah Goodman, MBA, Prime Minister's Office, Government of Canada (Vancouver, BC)
Mollie Johnson, Government of Canada, Natural Resources (Ottawa, ON)
Premier Dennis King, Province of Prince Edward Island (Charlottetown, PE)
Renewable Energy
Sean Drygas, Colliers International (Toronto, ON)
Kirsten Marcia, DEEP Earth Energy Production Corp (Saskatoon, SK)
Research & Development
Geoff Clark, MBA, Acceleware Ltd. (Calgary, AB)
Ecoation Team: Dr. Saber Miresmailli, Ph.D., Maryam Antikchi, Ecoation (North Vancouver, BC)
Polystyvert Team: Solenne Brouard Gaillot, Marianne Lépinoit & Prof. Roland Côté, Ph.D., Polystyvert Inc. (Montreal, QC)
Apoorv Sinha, Carbon Upcycling Technologies Inc (Calgary, AB)
Thomas Steiner, Ph.D., Etalim (Burnaby, BC)
Retail & Consumer
LOOP Mission Team: Julie Poitras-Saulnier, David Côté, LOOP Mission (Montreal, QC)
Teresa Schoonings, Bimbo Canada (Etobicoke, ON)
Technology & Telecom
Jennifer Sicilia, RYCOM Corporation (Vaughan, ON)
Traditional Energy Generation
Northland Power Team: Mike Crawley, CEO, Pauline Alimchandani, CFO, Northland Power Inc. (Toronto, ON)
Neetika Sathe, Alectra Inc. (Toronto, ON)
Katherine Sparkes, RPP, Independent Electricity System Operator,  (Toronto, ON)
Clean50 TOP PROJECT AWARDS for 2022
(Presented alphabetically by submitting proponent)
Up-cycling Air Canada seats into Accessories: 457 ANEW & Mariclaro, (Montreal, QC)
Indigenous Paint Company Beam Paints goes Plastic Free: Beam Paint and Colour, (M'Chigeeng First Nation, Manitoulin Island, ON)
Kemess Selen-IX™ Plant for Selenium Removal: BQE Water, (Vancouver, BC)
National Climate League 2020: Climate Reality Project Canada, (Montreal, QC)
Earth Rangers App: Earth Rangers, (Vaughan, ON)
Upcycling Well Sites: Energy Futures Lab & Canada West Foundation, (Calgary, AB)
Bimbo Canada's Conservation Saves a lot of Dough: Enviro-Stewards & Bimbo Canada, (Elmira / Toronto, ON)
Canadian Cleantech Export Challenge Connect: Foresight, (Vancouver, BC)
Net Impact Score: Genus Capital Management, (Vancouver, BC)
Community Resilience Plan: Kanaka Bar Indian Band, Urban Systems & ZN Advisory Services, (Kanaka Bar, BC)  (voted Top project of the Year)
Putman Family YWCA Passive House MURB: Kearns Mancini Architects & YWCA Hamilton, (Toronto / Hamilton, ON)
Empowering Learners in a Warming World: Youth Climate Action: Learning for a Sustainable Future, (Toronto, ON)
The Phenix – Zero Carbon Retrofit: Lemay, (Montreal, QC)
Retired EV batteries power Canada's remote regions: Moment Energy, (Surrey, BC)
The Hydrogen Strategy for Canada: Natural Resources Canada, (Ottawa, ON)
Cleaner Air + Lower Energy For Schools: Nerva Energy Group Inc. & Mohawk College, (Stoney Creek / Hamilton, ON)
Ottawa Community Housing Net-Zero PEER Pilot: Ottawa Community Housing & Natural Resources Canada, (Ottawa, ON)
Urban Delivery Solutions Initiative: Pembina Institute, Canada Post, Purolator & UPS, (Toronto, ON)
New Studio Residence: Red Deer Polytechnic, (Red Deer, AB)
Solar Ink Development Project: Solaires Enterprises, (Victoria, BC)
TELUS $100M Pollinator Fund for Good : TELUS, (Calgary, AB)
Smart Energy System Model Project: TRAK International Green Energy Resources & Royalpark Homes, (Toronto, ON)
Changing the Energy Conversation: West Kootenay EcoSociety & New Conversation Initiative, (West Kootenay, BC)
Sustainable Hawk Fund: Wilfrid Laurier University, (Waterloo, ON)
For further information about the Clean50 awards and projects, click here.