Earlier this year, the Government of Canada announced the introduction of a Clean Electricity Standard to achieve a 100 per cent net-zero emitting electricity system by 2035. Canadian electricity companies are working to achieve this challenge by innovating and developing best practices to ensure a cleaner and more reliable grid. This years' Centre of Excellence awards showcases the innovators in Canada's electricity sector who are rising to the government's challenge.
Since its launch in 2018, the Canadian Electricity Association's (CEA) Centre of Excellence (CoE) has demonstrated Canadian ingenuity in cutting-edge technology to create a more sustainable future.
"The 2021 Centre of Excellence showcases 15 unique innovative projects from 10 of our members across Canada. These projects will not only help shape our collective energy future but also meet our collective climate goals," Francis Bradley, president and CEO of the CEA. "Our industry is at the forefront of this energy transformation thanks to our members and their dedication to providing safe, sustainable and reliable electricity."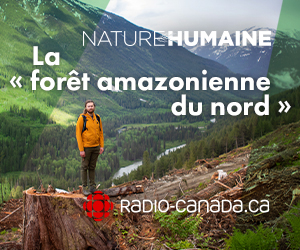 This year, CEA's Centre of Excellence focused exclusively on a unique group of projects that directly align with the Government of Canada's emissions reduction targets in order to achieve net zero greenhouse gas (GHG) emissions by the year 2050. The electricity sector is a key enabler of this ambitious climate goal. More than 80 per cent of Canada's electricity produced is non-emitting and the sector has reduced GHG emissions by more than 45 per cent since 2005. As a sector, this sector is prepared to assist the Government in reaching Canada's climate goals.
Through its CoE, CEA showcases ground-breaking Canadian development in how electricity is generated, transmitted and delivered to customers across the country, as well as how electricity contributes to Canada's economic, social, and environmental well-being.
"CEA wants to ensure the re-elected Liberal government understands the importance of electricity in the path to a Net Zero future," said Julia Muggeridge, vice president of communications and marketing. "Already, the government has indicated that they are looking to a Net Zero Grid by 2035. Our member companies are hard at work trying to achieve these ambitious targets and these projects will ensure electricity is leading the way to a clean energy future."
Project 1: Decarbonizing natural gas & advancing renewable generation by Capital Power
Project 2: Generation fleet efficiency program by ENMAX
Project 3: Mobile fleet electrification plan by ENMAX
Project 4: Greenhouse Gas Mitigation Strategy – 30×30 Net Zero 2050 by Hydro One
Project 5: Zibi Community Utility District Energy system by Hydro Ottawa
Project 6: Cambrian Municipal Transformer Station Pollinator Meadow by Hydro Ottawa
Project 7: Public Charging Solutions for Electric Vehicles by Hydro Québec
Project 8: Inuvik High Point Wind by Northwest Territories Power Corporation
Project 9: Net Zero Needs Nuclear – SMR Deployment at the Darlington New Nuclear Site by Ontario Power Generation
Project 10: Advanced Smart Grid for a Net-Zero Future by Saint John Energy
Project 11: First Utility-Scale Battery Energy Storage System (BESS) by SaskPower
Project 12: Awasis Solar and Pesâkâstêw Solar Power Projects by SaskPower
Project 13: E.B. Campbell Hydroelectric Station Refurbishment by Saskpower
Project 14: On-Street Charging Network Pilot Project by Toronto Hydro
Project 15: Bulwer Station Battery Energy Storage System by Toronto Hydro
For further information about each innovation and the Centre of Excellence, visit CEA's website.