Canadian Prime Minister Justin Trudeau has provided updated mandates for his ministers, including Minister of Environment and Climate Change, Steven Guilbeault.
"During a difficult time, Canadians made a democratic choice. They entrusted us to finish the fight against COVID-19 and support the recovery of a strong middle class. At the same time, they also gave us clear direction: to take bold, concrete action to build a healthier, more resilient future," writes Trudeau in his mandate letter.
"We will work to build that brighter future through continued collaboration, engagement, and the use of science and evidence-based decision-making. With an unwavering focus on delivering results, we will work constructively with Parliamentarians and maintain our strong partnerships with provincial, territorial and municipal governments and Indigenous partners. This decade has had an incredibly difficult start, but this is the moment to rebuild a more resilient, inclusive and stronger country for everyone.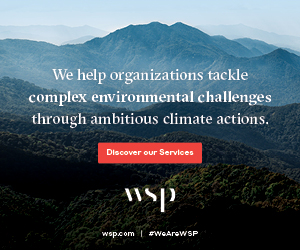 The science is clear. Canadians have been clear. We must not only continue taking real climate action, we must also move faster and go further. As Canadians are increasingly experiencing across the country, climate change is an existential threat. Building a cleaner, greener future will require a sustained and collaborative effort from all of us. As Minister, I expect you to seek opportunities within your portfolio to support our whole-of-government effort to reduce emissions, create clean jobs and address the climate-related challenges communities are already facing."
According to the letter, the minister is expected to deliver on the federal  government's Climate Plan, including the policy and fiscal measures outlined in the Strengthened Climate Plan, adopting additional measures to achieve net zero emissions by 2050.
The minister is expected to set out by the end of March 2022 how Canada will meet our legislated 2030 climate goals. This will include new measures related to capping and cutting oil and gas sector emissions, further reducing methane emissions across the economy, mandating the sale of zero-emissions vehicles and setting us on a path to achieve an electricity grid with net-zero emissions by 2035. You will also work with your colleagues and crown corporations to eliminate fossil fuel subsidies by 2023. The work to protect communities and our abundant and diverse natural habitats and waters, including by advancing Indigenous-led conservation efforts, will also be crucial to secure a cleaner, healthier and greener future for Canadians.
The minister has been asked to deliver on several key commitments, including:
Drive the Strengthened Climate Plan, implement the Canadian Net-Zero Emissions Accountability Act, and, by the end of March 2022, bring forward an updated Emissions Reduction Plan to achieve a 40 to 45 per cent reduction in emissions by 2030 from 2005 levels.
Work with all Canadians and the Net-Zero Advisory Body to identify ways to further accelerate climate action to achieve net-zero emissions as soon as possible and no later than 2050 and to pursue efforts to limit the increase in average global temperatures to 1.5°C above pre-industrial levels.
With the support of the Minister of Natural Resources, cap oil and gas sector emissions at current levels and ensure that the sector makes an ambitious and achievable contribution to meeting the country's 2030 climate goals. This effort will take into account the advice of the Net-Zero Advisory Body and others.
Make progress on methane emission reductions by developing a plan to reduce emissions across the broader Canadian economy consistent with the Global Methane Pledge and require through regulations the reduction of oil and gas methane emissions in Canada by at least 75 per cent below 2012 levels by 2030.
Work with the Minister of International Trade, Export Promotion, Small Business and Economic Development to continue Canada's leadership on the global effort to phase out coal-powered electricity and the mining of thermal coal and ban thermal coal exports from and through Canada as swiftly as possible, and no later than 2030.
Work with the Minister of International Development to mobilize and provide climate finance in order to support developing country adaptation, mitigation and resilience, including support for small island states at particular risk of climate-related emergencies.
Support the Minister of Innovation, Science and Industry in the implementation of the Net Zero Accelerator initiative, with an emphasis on ensuring that investments drive industrial transition and significant reductions in greenhouse gas emissions on a scale consistent with achieving Canada's climate goals and meaningfully transform Canadian industry to lead and compete in a net-zero emissions future.
Work with industry, labour, and other stakeholders to develop a regulated sales mandate that at least 50 per cent of all new light duty vehicle sales be zero emissions vehicles in 2030 as an interim step toward achieving Canada's mandatory target of 100 per cent by 2035, and a regulated sales requirement that 100 per cent of medium- and heavy-duty vehicles sales be zero emission by 2040, where feasible.
With the support of the Minister of Natural Resources, introduce a Clean Electricity Standard to achieve a net-zero clean electricity grid by 2035 and achieve a 100 per cent net-zero emitting electricity future.
Support efforts to advance the Atlantic Loop initiative to connect surplus clean power to regions transitioning away from coal and to help transform how we power our economy and communities.
Continue to put a rising price on pollution and protect Canadian jobs and competitiveness through smart carbon pricing design.
Finalize Canada's first National Adaptation Strategy in 2022, setting clear goals and indicators to measure progress and strengthen the business case for adaptation.
Work with the Deputy Prime Minister and Minister of Finance, and with the support of the Minister of Natural Resources, to accelerate our G20 commitment to eliminate fossil fuel subsidies from 2025 to 2023, and develop a plan to phase out public financing of the fossil fuel sector, including by federal Crown corporations.
Support the Deputy Prime Minister and Minister of Finance in working with provinces and territories to move toward mandatory climate-related financial disclosures based on the Task Force on Climate-related Financial Disclosures framework, and in requiring federally regulated institutions, including financial institutions, pension funds and government agencies, to issue climate-related financial disclosures and net-zero plans.
Work with the President of the Treasury Board on the application of a climate lens to ensure climate adaptation and mitigation considerations are integrated throughout federal government decision-making.
Work with the Minister of Public Safety and the President of the Queen's Privy Council for Canada and Minister of Emergency Preparedness, with support of the Minister of Natural Resources, Minister of Innovation, Science and Industry and the Sustainable Finance Action Council, to develop a climate data strategy to ensure that the private sector and communities have access to data to inform planning and infrastructure investments.
With the support of the Minister of Agriculture and Agri-Food, establish a Canada Water Agency and implement a strengthened Freshwater Action Plan, including a historic investment to provide funding to protect and restore large lakes and river systems, starting with the Great Lakes-St. Lawrence River System, Lake Simcoe, the Lake Winnipeg Basin, the Fraser River Basin and the Mackenzie River Basin. Invest in the Experimental Lakes Area in northern Ontario to support international freshwater science and research.
Following the establishment of a Canada Water Agency, advance the modernization of the Canada Water Act to reflect Canada's freshwater reality, including climate change and Indigenous rights.
To achieve Zero Plastic Waste by 2030:

Continue to implement the national ban on harmful single-use plastics;
Require that all plastic packaging in Canada contain at least 50 per cent recycled content by 2030;
Accelerate the implementation of the zero plastic waste action plan, in partnership with provinces and territories;
Continue to work with provinces and territories to ensure that producers, not taxpayers, are responsible for the cost of managing their plastic waste.

Enact a strengthened Canadian Environmental Protection Act to protect everyone, including people most vulnerable to harm from toxic substances and those living in communities where exposure is high.
Identify, and prioritize the clean-up of, contaminated sites in areas where Indigenous Peoples, racialized and low- income Canadians live.
Recognize the "right to a healthy environment" in federal law and introduce legislation to require the development of an environmental justice strategy and the examination of the link between race, socio-economic status and exposure to environmental risk.
Continue to work with the Minister of Fisheries, Oceans and the Canadian Coast Guard and partners to ensure Canada meets its goals to conserve 25 per cent of our lands and waters by 2025 and 30 per cent of each by 2030, working to halt and reverse nature loss by 2030 in Canada, achieve a full recovery for nature by 2050 and champion this goal internationally. You will ensure that this work remains grounded in science, Indigenous knowledge and local perspectives.
Work with First Nations, Inuit and Métis partners to support new Indigenous Guardians programs and establish new Indigenous Guardians Networks, and support Indigenous communities to build capacity to establish more Indigenous Protected and Conserved Areas.
Establish 10 new national parks and 10 new national marine conservation areas (NMCAs) in the next five years, working with Indigenous communities on co-management agreements for these national parks and NMCAs.
To ensure all Canadians have access to green space, establish at least one new national urban park in every province and territory, with a target of 15 new urban parks by 2030. You will also invest in existing national parks, with more Canadians than ever before visiting these sites.
In collaboration with the Minister of Crown-Indigenous Relations and the Minister of Indigenous Services, continue to work in partnership with First Nations, Inuit and the Métis Nation to address climate change and its impacts, and chart collaborative strategies.
Work with the Minister of Natural Resources to help protect old growth forests, notably in British Columbia, by reaching a nature agreement with B.C., establishing a $50 million B.C. Old Growth Nature Fund, and ensuring First Nations, local communities and workers are partners in shaping the path forward for nature protection.
Continue to build and connect the Trans Canada Trail and create new opportunities for Canadians to access it, by increasing annual funding and growing the trail network to help create 10,000 jobs over the next five years.
Guilbeault, who has been a prominent advocate in the fight against the climate crisis for decades, recently joined Global News' Laura Casella to talk about his to-do list for 2022. What is first?
"We've announced a number of new measures. Certainly when it comes to climate change, [the first course of action is] phasing out fossil fuels subsidies. We can't hope to reduce pollution from the fossil fuel industry if we keep giving them money to produce more fossil fuels. We've committed to phasing out these emissions two years earlier than our G20 partners, by 2023 rather than 2025. Some of the work has already started."
Guilbeault also pointed to a new cap on oil and gas sector, which accounts for a quarter of Canada's greenhouse gas emissions. He said this is another important measure that is a top priority and that the federal government is committed to ensuring that these emissions don't go up any further and decrease over time.
Featured image: Steven Guilbeault with outgoing environment minister and new natural resources minister Jonathan Wilkinson (left) and Prime Minister Justin Trudeau (right). Image credit – Twitter @s_guilbeault.