The winners of the 13th annual edition of Canada's Greenest Employers project were recently announced. The project recognizes employers who are leaders in developing sustainability initiatives that reduce an organization's environmental footprint and creates a culture of environmental awareness that empowers employees.
The report, which is produced by Mediacorp Canada Inc., notes the impact of the COVID-19 pandemic and the fact that many of Canada's Greenest Employers were already reducing their environmental impacts long before the crisis hit.
Canada's Greenest Employers list recognizes a range of employers using four main criteria: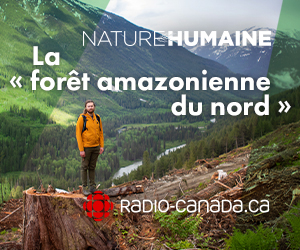 Unique environmental initiatives or programs;
Level of success in reducing their own environmental footprint;
Employee involvement in these programs and contribute unique skills; and
Environmental initiatives that have become linked to the employer's public identity, attracting new employees or customers.
Richard Yerema, managing editor for Mediacorp Canada, said there was a pattern among Canada's Greenest Employers. "It has moved well beyond the idea of, 'hey, we should do some of this green stuff,'" he says. "It's now, 'this is affecting everything we do, the products we sell, how we're going to produce them, how we're going to recognize the impact of our operations.'"
Current trends among the greenest employers include the following:
environmentally exceptional production processes and policies;
recycling programs that reduce office paper use;
cafeterias that decrease or ban single-use plastics;
programs to reduce water consumption;
more sustainable energy systems, such as geothermal energy;
renovations or acquisitions of LEED-certified buildings and facilities.
Other smaller innovations, often instituted by employee-led committees, are also noted. For example, Desjardins Group has installed nearly 200 charging stations for electric vehicles in Quebec and Ontario.
Engineering firm Hatch Ltd. made the list for the fourth consecutive year. The Mississauga, Ontario-based organization has 9,000 employees working in over 150 countries around the world in the metals, energy, infrastructure, digital, and investments market sectors. Sustainability is a part of Hatch's corporate vision, which is focused on the pursuit of a better world through positive change. Hatch's sustainability efforts are grounded in the company's Sustainability Policy and Manifesto.
To read the complete list of green employers, click here.
Featured image credit: Hatch Ltd.