A new partnership between Athabasca Chipewyan First Nation and Concord Pacific represents the largest Indigenous capital investment in solar energy in Canada: the successful completion of commissioning for three solar farms in their ACFN-Concord Solar Partnership portfolio in Fort Chipewyan, Alberta.
Brought online between June and October 2022 and officially opened with traditional Indigenous blessings and a ceremony at the end of 2022, these facilities will significantly increase Alberta's production of renewable energy, help Canada address its climate change goals, and reduce stress on Alberta's electricity market, which experienced periods of record high pricing last year.
The Coaldale, Monarch and Vulcan solar farms are just the first $145-million step in the partnership between Concord Pacific's wholly owned subsidiary Concord Green Energy and ACFN Green Energy. ACFN independently delivered their direct equity participation of $32 million to create the largest direct Indigenous solar project investment completed so far in Canada. Additionally, 50 per cent of the labour was provided by the local Blood Tribe and a number of Indigenous subcontractors also contributed to the success of the project.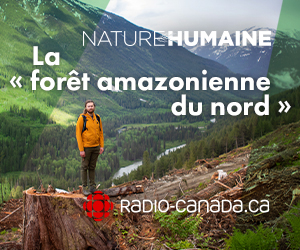 Collectively, the three photovoltaic solar farms in southern Alberta cover approximately 480 acres and have 67.6 MWAC (106 MWDC) generating capacity. It is expected that the project will deliver an annual output of 150 gigawatt hours (GWh) to the Alberta power grid as a merchant operation. With the 2023 completion of battery storage now under construction, the three facilities will capture about 26 GWh of electricity annually increasing the renewable energy benefits of the project. Additional information about the project's storage capabilities will be announced this spring.
Left to Right: Councillor Teri Villebrun ACFN, Jason Schulz Executive Director ACFN, Flossie Cyprean ACFN, Chief Allan Adam ACFN, Cliff McCracken Concord Pacific, Daryl Day Chief Programs Officer at Blood Tribe, Levi Little Moustache Programs Director at Blood Tribe, Calvin Chan Concord Pacific, Cleris Lai Concord Pacific. Image credit: Concord Pacific.
"ACFN has proven to be a valuable partner. They have the sophistication and financial ability in handling large and complex transactions, typically undertaken by institutional investors. We appreciate their foresight in creating a strong balance sheet with income-generating assets for future generations," said Terry Hui, president and CEO of Concord Pacific.
"Building green power has been central to Concord Pacific's commitment to sustainable development. These projects are valuable additions to our portfolio of over 20 large-scale renewable energy projects currently in operation and development. Partnering with leading First Nations like ACFN will play an important role in our investment strategy, particularly as it relates to our focus on renewable energy."
For the Athabasca Chipewyan First Nation, whose 1,280 members reside primarily in Fort Chipewyan, Fort McMurray, Edmonton and Fort Smith, the partnership with Concord Green Energy is part of its economic diversification strategy toward economic self-sufficiency and creating long-term revenue streams that align with their environmental goals and values. While the Nation owns a major energy services company supporting the Canadian oilsands and is an active player in recent infrastructure powerline and pipeline joint ventures, it has also been heavily impacted by climate change, the oilsands industry and industrial water use and dams on its rivers.
"The Chipewyan Dene see the impacts of climate change getting worse every year," said Chief Allan Adam of the Athabasca Chipewyan First Nation. "We accept that the oilsands industry is an important part of our economy and creates jobs and revenue for our people, but the world is changing, and everyone has to use clean energy that doesn't pollute and cause climate change to spin out of control.  ACFN is pleased to partner with Concord Pacific in these solar investments to create a long-term revenue stream that aligns with our environmental responsibilities and values.
In 2018, ACFN completed a Green Energy Business Investment Strategy as part of its sustainable community energy and economic development and diversification planning. The Nation co-owns a 2.6 MW solar farm on the isolated community grid at Fort Chipewyan that opened in 2019 and is currently implementing over a dozen other clean energy projects, including hydroponics food production and energy efficiency retrofits.
"Clean renewable electricity is now the least-cost option for Alberta consumers," added Jason Schulz, executive director for ACFN Strategic Advisory Services and Director at ACFN Green Energy. "It also helps Alberta meet its climate change goals and is a critical part of ACFN's business diversification strategy that we will continue to develop. With the completion of this monumental solar project in Alberta and these recent talks with Concord Pacific about renewables, we feel energized for the future."
ACFN and Concord acknowledge, respect, and sincerely appreciate that these solar farms are located on the traditional lands of the Blackfoot people within Treaty 7 Territory. The partnership is embarking on programs to give back to Treaty 7 Indigenous communities and others near their projects by supporting education and training to better incorporate the benefits of clean energy systems on their housing, community buildings and other facilities. These facilities will also generate significant ongoing municipal tax revenue, as well as lease revenues to the owners on whose private land they are located.
For further information, click here.
Featured image: ACFN-Concord Pacific Canada's Largest Indigenous Solar Project Coaldale. Image credit: Concord Pacific.