Purpose Investments Inc., based in Toronto, Ontario, has announced that Purpose Global Climate Opportunities Fund is now available to investors. Canada's new growth-focused climate fund will began trading today on the Toronto Stock Exchange under the ticker CLMT.
The investment objective of the ETF is to provide investors with long-term capital growth through the selection, management, and trading of global positions in equity, debt, and derivative securities. The ETF will be global in nature and diversified across small, medium, and large capitalization companies with an emphasis on industries, sub-sectors, and businesses that are best positioned to contribute to, and benefit from, the fight against climate change. The ETF uses active management to capitalize on opportunities surrounding global commitments to reduce greenhouse gas emissions and achieve carbon neutrality.
Purpose Global Climate Opportunities Fund differentiates itself from other sustainability funds by going beyond filtering ESG data, focusing on a broad combination of low-impact businesses, transformational technologies, and high greenhouse gas reduction potential.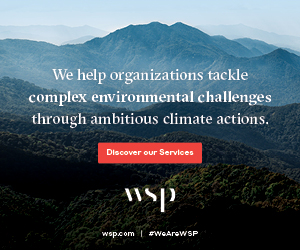 "The fight against climate change is one of the largest coordinated human undertakings in history, and will leave no industry untouched," said Som Seif, founder and CEO of Purpose. "There will be winners and losers as businesses race to adapt and innovate. The goal of this fund is to find those companies that are innovating and best positioned to win from the opportunities this shift will drive."
The ETF actively selects global equities from diverse sectors including natural resources, electricity generation, utilities, and industrials. Although its emphasis is on sustainable investing, Purpose isn't purely an ESG fund.
"As with all our funds, ESG is a meaningful consideration, but not the only consideration," said Greg Taylor, chief investment officer of Purpose. "This fund has a growth-first focus, and there are meaningful investment opportunities in energy transition in addition to green technologies that we shouldn't ignore. Sectors with traditionally high-emissions represent some of the most important change that needs to happen, presenting very exciting investment opportunities."
Purpose is an asset management company with more than $11 billion in assets under management.
To learn more about Purpose Global Climate Opportunities Fund, click here.