The Climate and Sport Initiative has launched a call for applications for communities to host Save Pond Hockey events featuring top athletes, funded in part by the Government of Canada.
Climate change is threatening the future of Canada's favourite sports. The Climate and Sport Initiative shines a spotlight on the direct effect of climate change on sports and well-being and aims to  empower Canadians to get in the game of preserving both.
The Climate and Sport Initiative uses sport as a platform to educate, engage, and empower Canadians to protect the planet for future generations. The multi-year initiative will include a series of live and virtual public events and experiences, training and support to help athletes become climate ambassadors, and youth mentorship and engagement. It is led by GLOBE Series, The Delphi Group, and Leading Change Canada, funded in part by the Government of Canada, in partnership with the Clean Foundation, and championed by Hayley Wickenheiser, five-time Olympian.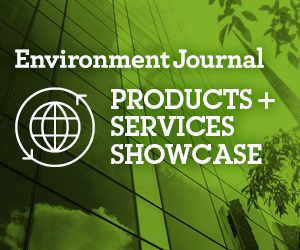 In late 2021 and early 2022, two Canadian communities will host the first two Save Pond Hockey Events, featuring Wickenheiser and other top athletes. Attendees will watch star athletes in their element, celebrate local and global climate leadership, and enjoy the magic of outdoor hockey.
"Pond hockey and playing on the outdoor rink has given me everything that I have in my life, and I want my kids and grandkids to have the same opportunity," said Hayley Wickenheiser, former professional hockey player and five-time Olympian. "I'm proud to be part of the Climate and Sport Initiative, where we can use sports to engage, inspire and educate Canadians and people around the world to save our climate."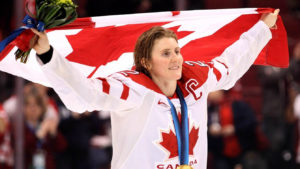 The longest serving member of Canada's National Women's Team, Hayley Wickenheiser competed in the first five Olympic Games in which women's hockey was included, winning four gold and one silver medals to make her one of Canada's most decorated Olympians. Photo credit: Canadian Olympic Committee.
 Activities will be tailored to the selected communities. It could include: an athlete and community free skate, a hockey skills lab, a climate and sport expo, inspirational Spark Talks featuring athletes and sustainability experts, a contest focused on municipal sustainability priorities, youth engagement, and more. The events will reach beyond city limits through livestreams and virtual interactivity.
"Sports provides a common language for talking about how our everyday choices affect the way we live, work and play," said Mike Gerbis, CEO of GLOBE Series and The Delphi Group, and chair of Leading Change Canada. "Save Pond Hockey events will give us the tools to tackle the greatest challenge of our time–and have fun doing it."  
Application instructions 
Does your community have sustainability stories that all of Canada should know about? Express your interest in a Save Pond Hockey Festival to bring your community together and inspire more action. Interested organizations are invited to complete an Expression of Interest form here.
Deadline for submission is June 15.