As the price on pollution rises, the Government of Canada is returning more money to families, every three months. Starting today, Canadians living in Ontario, Manitoba, Saskatchewan, and Alberta—provinces where the federal pollution price on fuels currently applies—will see even more money in their bank accounts through quarterly Climate Action Incentive payments.
"Pollution pricing means more money in your pocket right now, and clean air for years to come. If you live in Ontario, Manitoba, Saskatchewan, or Alberta—places that use the federal system—today, you get your spring Climate Action Incentive payment," said Steven Guilbeault, Minister of Environment and Climate Change.
"This is a payment worth hundreds of dollars for families of four. And you can look forward to payments continuing to come to you every three months. This is one way that we're working to ensure life stays affordable, while fighting climate change."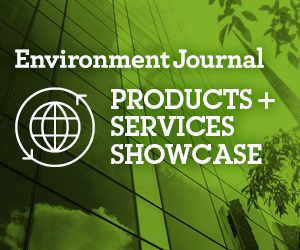 A family of four can expect the following amounts from their spring Climate Action Incentive payments*:
$244 in Ontario
$264 in Manitoba
$340 in Saskatchewan
$386 in Alberta
With payments every three months, a family of four will be eligible to receive a yearly 2023–2024 total of:
$976 in Ontario
$1,056 in Manitoba
$1,360 in Saskatchewan
$1,544 in Alberta
Households in rural and small communities are also entitled to receive an extra 10 percent.
Affordability and fairness are at the heart of Canada's approach to pricing pollution—eight out of ten households get more money back than they pay, with low- and middle-income households benefitting the most.
Canadians in these provinces who are registered for direct deposits from the Canada Revenue Agency will see these payments in their bank accounts as "Climate Action Incentive" (wording may vary based on financial institution). For those not registered for direct deposit, cheques will be mailed.
Residents of Nova Scotia, Prince Edward Island, and Newfoundland and Labrador will start receiving Climate Action Incentive payments in July 2023, when the federal fuel charge begins to apply. Full details on quarterly payment amounts for individuals and families in 2023–2024 can be found on the Climate Action Incentive payment webpage.
The higher Climate Action Incentive payment amounts this year come alongside new proposed affordability measures for Canadians. The Government of Canada has increased the federal minimum wage and has permanently eliminated interest on Canada Student Loans. And the new proposed Grocery Rebate would deliver targeted inflation relief for approximately 11 million Canadians and families who need it most, with up to an extra $467 for eligible couples with two children.
*Residents who have had their income tax and benefit returns assessed on or before March 24, 2023, will receive their first quarterly payment in April. If your tax returns are assessed after this date, your April payment will be included in a subsequent payment.
Provinces and territories with their own pollution pricing systems retain all the proceeds to use as they see fit.
To learn more about how pollution pricing works in different parts of the country, consult the web page Carbon pollution pricing systems across Canada to see whether the federal system or a provincial/territorial system applies in your jurisdiction.