The National Inventory Report (NIR) released today by the federal government shows that Canada's 2021 greenhouse gas (GHG) emissions fell by 8.4 per cent below 2005 levels — a promising start, but a sign that stronger action is necessary for Canada to cut its emissions at the scale needed by 2030.
Following the submission of the report to the United Nations, Steven Guilbeault, Minister of Environment and Climate Change, issued the following statement:
"Canada's latest greenhouse gas emissions data gives an encouraging picture of progress. Canada's economy, in the face of a strong post-pandemic rebound, continues to show signs of becoming more efficient and less polluting as our journey to net-zero emissions continues. Canada's emissions are going down—both from 2019 levels and 2005 levels. And the slight emissions rebound after the pandemic is smaller than originally expected.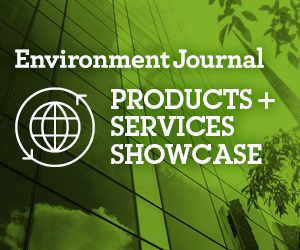 Minister Guilbeault provided a list of highlights:
The country's electricity grid is now about 85 per cent non-emitting. The growth of renewable energy and Canada's progress on phasing out coal-fired electricity has seen emissions from the electricity sector decrease by 64 megatonnes between 2005 and 2021. This progress puts Canada in an excellent position to achieve its commitment of a net-zero electricity grid by 2035.
The latest data shows a 16 percent decrease in residential emissions with less home heating oil being used, as many Canadians take steps to improve their home's energy efficiency, making the switch to heat pumps, solar, and other cleaner options.
Overall oil and gas sector emissions increased in 2021, representing 28 percent of Canada's emissions. Methane emissions were down by 21 percent (or 15 megatonnes) since 2005. This is a noteworthy achievement, even though oil and natural gas production increased.
Canada's increasingly tough tailpipe pollution regulations, and complementary measures like the Incentives for Zero-Emission Vehicles (iZEV) continue to cut emissions and increase the electrification of new vehicles coming to market. In 2021, the average new light-duty vehicle had 25–35 percent lower greenhouse gas emissions than new 2011 vehicles, and last year's sales data confirmed zero-emission vehicles make up almost 10 percent of all new car sales.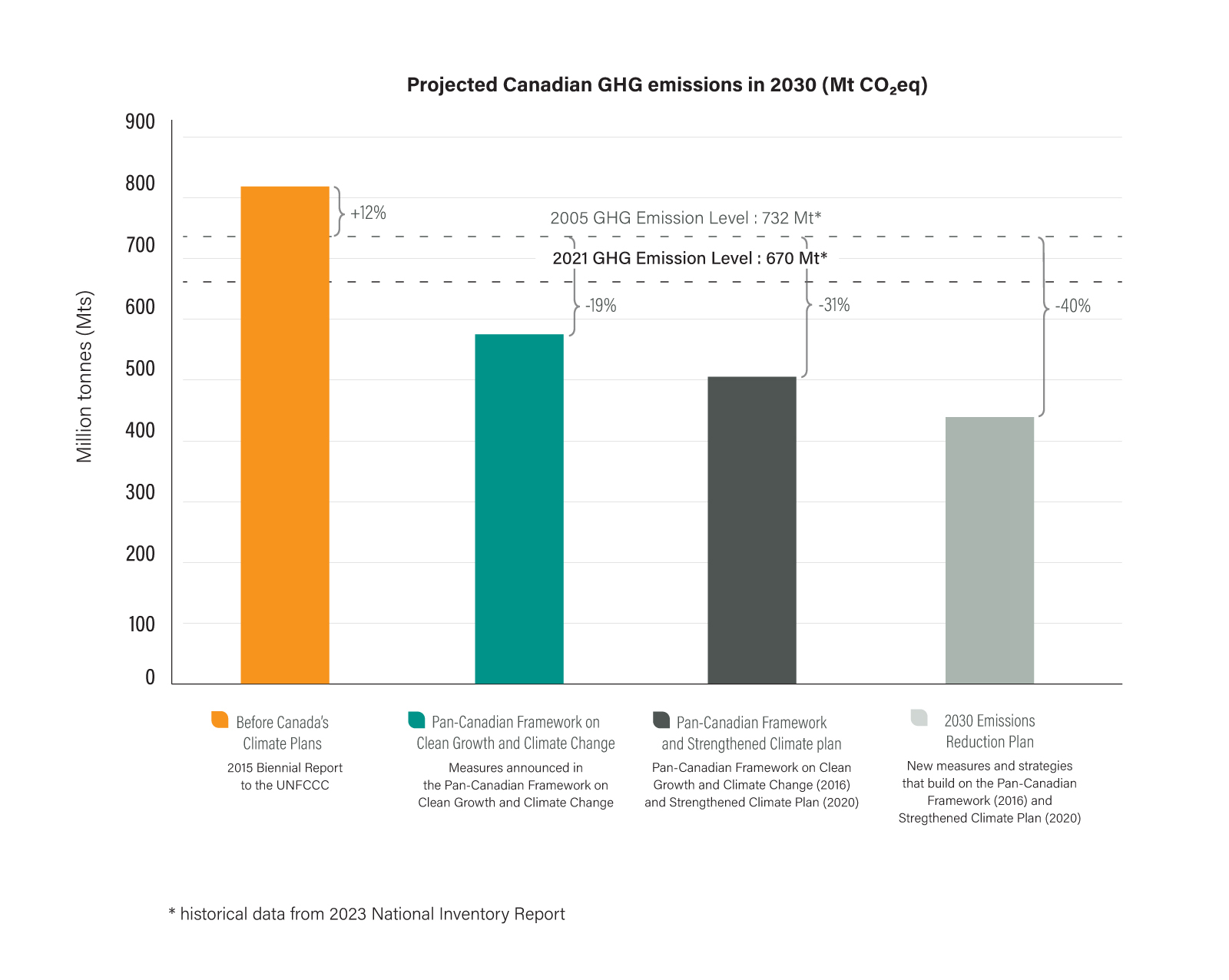 The latest NIR indicates that Canada's economy grew more than its GHG emissions. (Image credit: Environment Canada.)
There are mixed reviews from environmental organizations.
"The big takeaway from this year's National Inventory Report is that climate policy is working – and that we need more of it," said Caroline Brouillette, interim executive director of Climate Action Network – Réseau action climat (CAN-Rac) Canada, a coalition of 150 organizations operating from coast to coast to coast.
"Despite a small rebound after pandemic shutdowns, the overall trend suggests that after years of plateauing, Canada is finally starting to bend its emissions curve. Canada is just beginning on this trajectory, with visible effects from the methane regulations and the coal-fired electricity phase-out. For Canada to do its fair share of the effort to limit warming to 1.5°C, and for Canadians to benefit from good jobs, healthier air, lower energy costs, more liveable communities and a more just society, climate action must be embedded in everything, everywhere, all at once."
According to CAN-Rac researchers, the following red flags are visible in the report:
Emissions from Canada's two highest-polluting sectors, oil and gas (28 per cent of national emissions) and transportation (22 per cent), are still increasing. A robust oil and gas emissions cap and Zero-Emissions Vehicle standard are necessary to address these sectors' emissions, or they will continue to hold back progress and prevent Canada from meeting its climate goals.
Coal phase-out has had a noticeable impact on emissions – but this progress has been partially offset by an increase in natural gas consumption, pointing to the need for rigorous Clean Electricity Regulations.
The NIR does not report on emissions from Canadian fossil fuels exported and burned abroad – but these "exported" emissions are even higher than the emissions released within Canada's borders and the most recent data shows they have continued to rise until at least 2019. Canada must take responsibility for all its pollution and begin accounting for the gargantuan carbon footprint from its fossil fuel exports.
The government has not fully reported on the GHG emissions associated with logging and wood use. While the government is promising changes in methodology in 2024, in the meantime, this lack of data risks underreporting Canada's actual emissions and underestimating the need for changes in the forestry sector.
Nature Canada also claims that Ottawa failed to report millions of tonnes of logging emissions. The organization criticizes the report for a flawed inventory that comes in the wake of growing calls for Canada to accurately and transparently report GHG emissions associated with industrial logging.
A recent Nature Canada and Natural Resources Defense Council report calculated, based on government data, that net logging and wood use emissions in 2020 were about 75 million tonnes, more than 10 per cent of Canada's total emissions.
In recent months, international scientists, health and environment groups, and U.S. and Canadian organizations have urged the federal government to clearly and accurately report the climate impacts of industrial logging.