The City of Leduc's 2020 Environmental Progress Report is now available. Despite challenges faced as a result of COVID-19, the City noted that it continued to demonstrate its dedication to environmental stewardship last year.
Published annually, the progress report offers an update on the city's various environmental initiatives and features projects/outcomes in seven key areas:
Environmental leadership.
Greenhouse gas reduction.
Civic projects.
Natural area enhancements.
Waste diversion.
Energy conservation.
Alternative transportation.
"This progress report is one way that we share with the community on the city's environmental progress and its alignment with the 2019-2022 Strategic Plan and our commitment to respect the planet," said Councillor Lars Hansen. "The city is committed to respecting the planet and continuously strive to champion environmental action that protects and enhances our unique natural features and built environment."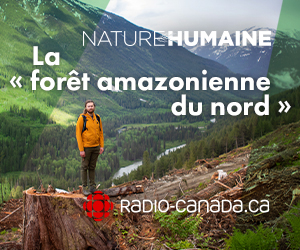 Looking ahead, the City plans to update its Environmental Plan in 2022.
Report highlights
The Eco Station was recognized as a leader in the management and excellence of recycling programs, and received the 2020 Collection Site Award of Excellence from the Alberta Recycling Management Authority. The new building:
Showcases a variety of functional products that give recycled material new life.
Is the city's second net zero facility with 44 solar panels.
Had the highest number of annual visits from area residents (44,700 visits) despite being temporarily closed due to COVID-19.
In 2020, the City was approved for $115,605 in grant funding from the Alberta Wetland Replacement Program to restore roughly 0.4 hectares of wetland just north of Telford Lake, which was historically drained for agricultural use. Due to its proximity to the trail and visibility from Telford Lake, the wetland provides the community with a unique opportunity for visitors to enjoy the environmental benefits, including improved biodiversity, drainage, and flood control.
Ten interpretive signs were installed along 8.2 kilometres of the Telford Lake multiway, which is a recognized part of The Great Trail. The signs act as outdoor classrooms and encourage users to learn about the diversity of species they are likely to encounter, and their natural habitats. Telford Lake is the largest environmentally significant area in Leduc and is the start of a wildlife corridor that extends to Saunders Lake in Leduc County.
A complete LED lighting retrofit and re-design was done at the Leduc Recreation Centre, and is expected to save $67,844 and 593 tonnes in GHG emissions each year. This project was funded, in part, through the Municipal Climate Change Action Centre. Other civic facilities that have been converted to LED lighting include the Civic Centre, Kinsmen Community Centre, Cultural Village, Telford House, Alex Pool, and Fire Halls No. 1 and 2.
Recycle Coach, the city's online waste sorting tool, launched with 2,000 users downloading the app in its first year. The free tool gives residents a convenient way to sort smarter by allowing them to search individual items and learn how to dispose of them properly. It also provides customized collection calendars by street address.
Header Image Credit: City of Leduc.