For the first time, global clean energy jobs now outnumber jobs in fossil fuels, according to a new report from the International Energy Agency (IEA), which offers the first worldwide benchmark for employment across energy industries.
According to the data, clean energy transitions and efforts to decarbonize energy are the prevailing trend reshaping global energy employment. Countries representing over 70 per cent of global emissions today have committed to net zero emissions targets by mid-century, which will create millions of new clean energy jobs around the world. A paradigm shift in the energy workforce will require strategic foresight to train up the requisite workforce for deploying clean energy at scale as well as just transition policies that provide for employees negatively affected by these changes.
The IEA's seminal report, Net Zero by 2050: A Roadmap for the Global Energy Sector (NZE Scenario), projects that the energy transition will create 14 million new jobs related to clean energy technologies and require the shift of around five million workers away from fossil fuel sectors. In addition to these new roles, 16 million workers will require shift to work in clean energy segments, requiring additional skills and training.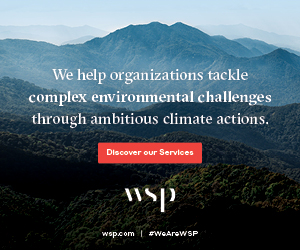 However, this report also comes out amidst an energy crisis incurred by Russia's invasion of Ukraine. This creates urgent imperatives for the energy sector, some of which are accelerating the switch off fossil fuels, and others which are focused on shoring up security of supply. Governments are working with the private sector to localize production and address global supply chain weaknesses, both within fossil fuels and key clean energy segments, including the minerals critical to their manufacture. This builds on the unprecedented $US710 billion governments made available to clean energy in the wake of the Covid-19 pandemic in the name of sustainable recoveries.
Companies cannot respond to these market and policy signals without the skilled workforce needed to deliver these projects in the regions they are being developed. Shortages of skilled labour across energy supply chains are already translating into project delays and impacting investment decisions in some sectors, such as oil, gas, and offshore wind. While worldwide labour markets remain in flux since the start of the Covid-19 pandemic, energy has been among the fastest evolving industries globally in the last five years.
To navigate the evolutions in the workforce on the horizon, decision makers require better visibility into energy employment today. The World Energy Employment Report aims to deliver the most comprehensive assessment of the global energy labour market to date, and provide a foundational resource for policy makers, industry, jobseekers and students.
The analysis focuses on establishing a 2019 baseline, given the tumultuous last few years within the global labour market, but gives 2021 estimates where possible. It also provides an indication of how these labour demands may evolve in 2022. It covers all parts of the energy value chain, from fossil fuels to clean energy and key end-use sectors, and enumerates employment by subsector, by region, and by economic sector. The industry is facing a period of unparalleled change, but has numerous opportunities to expand economic growth, improve labour conditions, continue to cultivate a highly-skilled, inclusive workforce, and ensure people are at the centre of the clean energy transition.
"Countries around the world are responding to the current crisis by seeking to accelerate the growth of homegrown clean energy industries. The regions that make this move will see huge growth in jobs," said Fatih Birol, executive director of IEA. "Seizing this opportunity requires skilled workers. Governments, companies, labour representatives and educators must come together to develop the programmes and accreditations needed to cultivate this workforce and ensure the jobs created are quality jobs that can attract a diverse workforce."
Featured image: Eloi Omella/Unsplash.