The Alberta government is spending $50 million from the industry-funded Technology Innovation and Emissions Reduction (TIER) system to grow the clean-tech industry and cut emissions.
The funding, being delivered by Alberta Innovates, will be given to technologies that help reduce methane emissions and improve industrial energy efficiency. The $50 million in funding over three years is expected to support about 230 jobs. With additional dollars invested from industry, this support will total almost $200 million and create an estimated 910 jobs.
Alberta's government recently announced up to $750 million for projects across the province through the TIER system and other public funding, supporting almost 9,000 jobs and injecting $1.9 billion into the province's economy.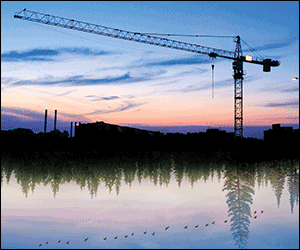 "This money will help Alberta become an even stronger competitor in clean energy technologies," said Doug Schweitzer, Minister of Jobs, Economy and Innovation. "These projects will reduce GHG emissions over the near and long term while creating jobs for Albertans. I look forward to seeing the ideas and innovations of our job creators come to life."
To be eligible for the funding, projects must meet the requirements of TIER and be shovel-ready.
"Technology and innovation create economic and environmental opportunities for all sectors in the province, and are key to our economic recovery," said Jason Nixon, Alberta's Minister of Environment and Parks. "That's why Alberta's government is using the industry-supported TIER fund to advance a wide range of pioneering projects that reduce emissions, cut costs and create much-needed jobs now and into the future."
New project applications can also be submitted to the Alberta Innovates Application Portal until November 30.