The Ontario Environment Industry Association (ONEIA) has opened registration for its annual Environment and Cleantech Business + Policy Forum being held virtually May 11-13, 2021.
Attendees will include business leaders from across the environment and cleantech sector, senior government policymakers, and financial and investment executives.
The forum will offer the following: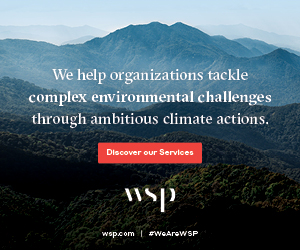 Keynote and panel presentations on the state of investment and business conditions in the post-COVID world;
A chat with Ontario Deputy Ministers Giles Gherson, MEJDTC and Serge Imbrogno, MECP;
Remarks from federal and provincial ministers;
Presentations from some of Canada's emerging environment and cleantech entrepreneurs via our annual QuickPitch competition; and,
Matchmaking networking opportunities with more than 150 attendees.
The popular Policy Roundtables will be hosted May 4-7 in the week leading up to the Forum. Learn the latest from government representatives during these "off-the-record" discussions on sector specific topics including water, excess soils, climate change, brownfields, resource recovery and organics. New this year is the PFAS (per- and polyfluoroalkyl substances) roundtable.
The theme this year is exploring the environment and cleantech business opportunities of the post-pandemic future. As Ontario move towards a post-COVID world, environment and cleantech companies face a definite challenge: How, in an era of "build back better," can they position their businesses to take advantage of new markets and new opportunities? How can their products, services and technologies thrive in the emerging sustainable economy? How will political and social trends in the US and beyond impact their businesses?
This year's edition of the Environment and Cleantech Business + Policy Forum will bring together global thinkers that will offer their perspective on these key challenges and more.
Environment Journal is pleased to be a media partner for this event.
For a full schedule and further information, click here.
Featured image: A wind turbine outside Liberty Grand Entertainment Complex in Toronto, Ontario. (Creative Touch Imaging Ltd./NurPhoto via Getty Images)