Brookfield has announced that former Bank of Canada and Bank of England Governor Mark Carney will become chair of its asset management division when it separately lists on the Toronto and New York exchange in November.
Brookfield is a Canadian multinational company that is one of the world's largest alternative investment management companies, with over US$750 billion of assets under management in 2022.
As the company looks to the next phase of its growth, and concurrent with the split-out of the asset management business before the end of 2022, it is strengthening the senior management team with the elevation of the next generation of leaders.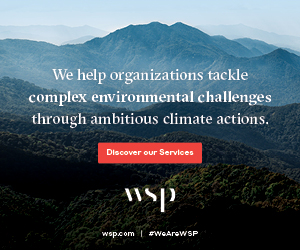 Carney, self-proclaimed climate finance reformer, was one of several senior appointments recently flagged to investors in a Brookfield company letter.
Carney, currently vice-chairman of Brookfield Asset Management and United Nations special climate envoy, will retain his role as head of transition investing at the new company. He will continue to lead the firm's environmental, social, and governance (ESG) investing strategy, with a particular focus on accelerating the transition to a net-zero economy.
Mark Carney, former Governor of the Bank of Canada and Bank of England. Credit: Mark Carney/Linkedin.
The rest of the existing company will be renamed Brookfield Corporation and remain dual-listed, focusing on investing its own capital, built up over decades from its investments in everything from real estate to renewable energy projects.
Brookfield Corporation will own 75 per cent of Brookfield Asset Management after the spin out, and the latter will continue to be led by Bruce Flatt as chief executive. Connor Teskey would become president of the asset management company, in addition to his role as chief executive of its Renewables and Transition Group.
With regard to the global energy transition, the letter states the following:
"Trillions of dollars will be required by 2050 for energy transition as energy grids are
converted to more renewables, and as the developing markets move off coal and onto natural gas and renewables. In addition, the electrification of industry and transport will require that trillions be invested in electrical battery plants and other infrastructure for the decarbonization of high emitting and hard to abate sectors."
Featured image credit: istock.