Sanexen Environmental Services Inc., a subsidiary of Logistec Corporation, has been awarded a large-scale environmental remediation project located on the Couchiching First Nation land, near Fort Frances, in Southwestern Ontario.
This important phase marks the beginning of a multi-phase project to return Couchiching First Nations land once used for heavy industrial purposes, to clean and safe land for use by the community.
The site has been used for sawmill operations, as a wood treatment plant and as an asphalt production facility among other industrial uses. In the awarded Phase 2A, SANEXEN will be treating and disposing 44,000 metric tonnes of contaminated soils off-site. As well, they will be cleaning rocks in place, removing construction and demolition debris and restoring the site for future use. Sanexen's priority will be to ensure that the land surrounding the site remains protected with as little disruption to the community and the local economy.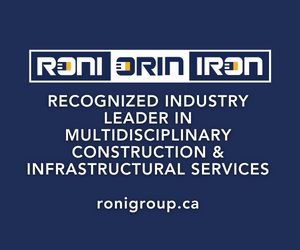 "We're proud to demonstrate our commitment to Northern Canada through our work on essential environmental remediation projects such as this," said Éric Sauvageau, executive vice-president at Sanexen. "We are thrilled have assembled a specialized team of experts for this project who are ready to hit the ground running, with unmatched technical knowledge, proven methodologies and years of experience in site remediation."
Sanexen has established a reputation for its tailor-made, community approach, which will be employed once again for this remediation project. This is not the first time the company has completed environmental work for Indigenous communities. The company currently has six successful Indigenous business partnerships in Quebec, Nunavut, the Northwest Territories and New Brunswick. Furthermore, Sanexen has worked with the Weenusk, Attawapiskat and Fort Severn First Nation communities in northern Ontario for the past 10 years. Through these collaborations, the company has led several key soil remediation and site clean-up projects on traditional lands, which aligns with their mission to deliver sustainable solutions that have a positive and long-lasting impact on the communities where they work.
"Our team has been involved in complex remediation for over 38 years and we are extremely honoured to expand our partnership with the First Nations to help deliver this critical work, protecting our environment and restoring traditional territory for the community," added Jean-François Bolduc, president of Sanexen. "I am particularly pleased that this work will be performed with the support of the Couchiching First Nation. We are excited to be a part of another pivotal project in Canada's history."
The site remediation work to be performed during this phase consists in:
Clearing of the wooded area
Establishment of a laydown and staging area
Construction of temporary roads within the site
Excavation, loading and disposal of debris and contaminated soils
Abandonment of monitoring wells
The remediation work of this phase of the project will take place between March and October 2023, with most of the soil excavation and hauling occurring from June to September 2023.
Featured image courtesy of Sanexen.