The Cowichan Valley in Duncan, British Columbia is receiving federal support to safeguard against the impacts of climate change, including flooding.
Catherine McKenna, Minister of Infrastructure and Communities, and Chief William Seymour, of the Cowichan Tribes, announced funding to reduce the impact of climate change on the Cowichan Watershed's ability to deal with increased winter storms and summer drought.
"With severe weather events on the rise, it is critical to invest in infrastructure that builds more resilient communities," said McKenna. "The Cowichan Watershed Resiliency Program will provide both water storage opportunities during the summer and flood relief during the winter to protect residents, communities and the environment along the Cowichan River."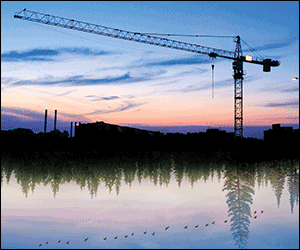 The Cowichan Watershed Resiliency Program will improve watershed resilience by increasing the capacity of the watershed to buffer both drought and flooding. The project will reduce the impact of storm events and river flooding on people's homes, sacred sites, and critical public infrastructure for Cowichan Tribes and throughout the Cowichan Valley. In addition, it will increase water supply and storage to address ongoing drought and rehabilitate infrastructure assets.
"We need to take care of these lands and waterways to address key concerns within the river system in order for our culture, people, fisheries, and economy to be protected and thrive," said Seymour. "With this funding, we will continue to work together with our neighbours for the mutual benefit of all."
Getting to this point has been years in the making and a collaborative effort of multiple partners, including the Province of B.C., Paper Excellence, the Cowichan Valley Regional District, the Department of Fisheries and Oceans, Cowichan Watershed Board, and the community.
The Government of Canada is investing more than $24.2 million in this project through the Disaster Mitigation and Adaptation Fund. Cowichan Tribes and contributing partners are investing more than $5.3 million.
For further information, click here:
Disaster Mitigation and Adaptation Fund projects in British Columbia

Featured image: Flooding in the Cowichan Valley in February 2020.