Oxford Properties Group, a leading global commercial real estate investor and developer, unveiled its plans to develop Canada's first major multi-level industrial property on November 14, 2019.
The redevelopment, comprising 707,000 square feet over two levels, will be built at Oxford's Riverbend Business Park located in the Greater Vancouver Area, in Burnaby, British Columbia. Formerly a paperboard milling operation, Oxford is transforming the brownfield site into a progressive and environmental award-winning 1.35 million master planned business park that will function as the first large scale multi-storey distribution centre in Canada.
"Vancouver is one of the tightest industrial markets in the world and space for businesses that service the region – be it through manufacturing, logistics or e-commerce – is in critically short supply," said Jeff Miller, head of industrial at Oxford Properties. "This shortage requires bold solutions and progressive approaches, and we have studied innovative industrial projects from across the globe to inform our plan to develop Canada's first multi-level property. By doing so, we can add density to the already established Riverbend Business park, a former brownfield site, without the need to encroach on greenfield or agricultural land."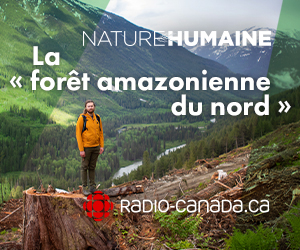 Oxford's development will consist of two levels. The ground floor comprises 437,000 square feet with 32-foot clear heights. The second storey, which is accessible to full size transport trailers via a heated ramp, includes 270,000 square feet, 28-foot clear heights and a 130-foot truck court.
Anticipated for completion in 2022, the  Riverbend Business Park could provide a single customer 707,000 square feet of contiguous space, making it the largest available industrial property in the Greater Vancouver Area. Conversely, the two floors can be operated and occupied independently to accommodate multiple customers as small as 70,000 square feet.
The project will be a remarkable transformation of the Riverbend Business Park. Purchased by Oxford in 2011, the 65-acre site was home to a former paperboard milling operation and a 14-acre landfill. Over 300,000 cubic metres of waste and debris was removed from the site and converted back into developable land. Oxford has also implemented several initiatives to restore the shoreline of the adjacent Fraser River and help protect native species along the river. Invasive and non-native plant species were removed, improvements made to fish habitats and shoreline erosion protection measures installed. The buildings at Riverbend Business Park are also LEED Certified and the environmentally-conscious approach to the redevelopment of the brownfield site earned it the 2019 City of Burnaby Environmental Award.
For further information, click here.
Featured image: Oxford Properties Group.