An increasing number of Canadians are making efforts to reduce waste and manage it efficiently but it's not nearly enough — and digital product consumption is also on the rise. Environment, social and governance (ESG) strategies for electronics waste (e-waste) are expanding to include more than just tech companies and some consumers are taking steps to dispose of their waste properly, there is still a lot more left to do. E-waste generation is becoming one of the biggest threats to management and disposal of toxins and chemicals.
Generally the definition of e-waste encompasses any device that requires batteries or electricity to work — everything from batteries to electronic toothbrushes to tablets and more. Currently, most of the old and used computers, smartphones or devices end up in landfills or thrown out elsewhere.
Globally, millions of tonnes of e-waste are being produced. According to a report by UN, 2019 saw about 53.6 million metric tonnes of e-waste being generated around the world.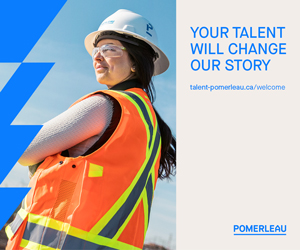 In Canada, a 2016 report from the University of British Columbia found that Canadians generate approximately 725,000 tonnes of e-waste each year, and only 20 per cent of it is recycled properly.
There is no federal legislation directed specifically at e-waste management in Canada, although the federal government does have an indirect impact on e-waste regulation through its toxic substance control legislation and through standards setting.
However, there are some great organizations working hard to address this growing problem — which is also a growing opportunity to increase green jobs and recover precious resources.
The Electronic Products Recycling Association is an industry-led, not-for-profit organization that operates regulated recycling programs across Canada. It ensures that end-of-life electronics are handled in a safe, secure and environmentally-sound manner.
Electronics are dropped off at EPRA authorized collection sites, including drop-off centres, return-to-retail locations and at special collection events, in well over 2,500 locations across the country.
The products are then sent to audited and approved specialized recyclers for processing.  New technology is used to break down old technology and harvest the raw materials that went into them including glass, plastics, and precious metals like gold and copper.  Substances of concern like mercury and lead, are also handled responsibly to protect both the environment, and the health and safety of the workers handling them. The recovered materials are then put back into the manufacturing supply chain and used to make new products.
By bringing in your old, end-of-life electronics to EPRA-authorized locations, you're helping to:
Keep old electronics out of landfills
Prevent them from being illegally exported or handled by irresponsible recyclers
And recover and recycle valuable resources that can be put back into the manufacturing supply chain
The Electronic Recycling Association (ERA) is also a non-profit organization that has been reducing electronic waste since 2004. Their mission is to educate while making an impact. The organization touts the saying "one man's trash is another man's treasure" and donates refurbished equipment to local charities, helping shelters, schools and educational programs succeed through the use of refurbished technology.
Given the serious threat to environment and disposal problems, organizations such as ERA need help raising awareness about this important issue on a larger scale. The private sector and non-profit sector can each play a crucial role and encourage people to bump up e-waste recycling rates in several ways:
Introduce Recycle Programs
Recycling programs are proven to lead to an increase in recycling by giving people incentives to dispose their electronic items responsibly instead of throwing them away. Such programs allow consumers to trade in or return their laptops and smartphones for example through a free e-waste pick up program and in return get a gift card or store credit.
For example, corporations such as Apple or Dell have a trade in or recycling program which makes it easier for people to recycle their old devices. With Apple's trade in program, customers can take back their iPhone or MacBook and get credit for an upgrade or have them recycled for free.
Organize Community Events
By involving community members, local businesses and institutions in recycling efforts, non-profits could make a critical difference in reducing in e-waste. There can various events such as one which celebrates the International E-Waste Day and promotes the recycling of all such items. Non-profits may also collaborate with businesses and encourage customer to donate their old or used gadgets to those in need.
Community events can bring businesses and individuals together, and are a good way to show support for a cause. They can help educate those who are unaware of the problem of electronic waste to learn more about it or find out useful information to help dispose of their gadgets safely.
Run Digital Campaigns
Given that a huge number of people are active on digital platforms and social media networks like Instagram, Facebook and Twitter, nonprofits can reach out to a wide audience. With meaningful hashtags and video content, it's becoming increasingly easy to attract attention. Once you've attracted those eyeballs you can present the problem,  highlight risks to the environment, and encourage better behaviour to bump up e-waste recycling rates.
Leverage Print Media
Despite the shift towards digitalization, print mediums such as flyers or brochures can still be highly effective in grabbing attention, especially for an older demographic. Simple and straight forward facts or statistics can also go a long way in making a high-impact impression. If distributed strategically, they can be used to reach out to target consumers and communities with historically low recycling rates.
Collaborate With Schools
With school back in session, it's a great time to reach out to various educational institutions to encourage teachers and students to donate their old electronic items. In recent years, students have galvanized to bring awareness to the need for climate action. Similarly, by tackling e-waste, students can help support a responsible circular economy.
Julian Millard is a freelance writer and enthusiastic environmentalist.