The leaves are starting to change and fall is just around the corner. With pandemic pauses out of the picture, be sure to mark your calendars for these informative and entertaining industry events for the Canadian environment sector. Spread the word to your colleagues; the more, the merrier.
Environment Journal is proud to present the following events:
EnviroExchange – This important digital discussion, which is free an interactive, will focus on the major transformation taking place in the clean energy sector in Canada. Some say the energy sector is expected to change more in the decade than it has in the past century. Industry experts will explain how clean energy projects are already transforming the grid. The panel will also explore the path forward, the challenges to overcome in order to meet climate action targets, and the size of the opportunity for renewable energy systems, with reference to new and emerging projects and initiatives across the country.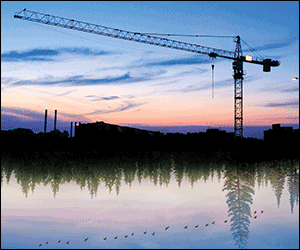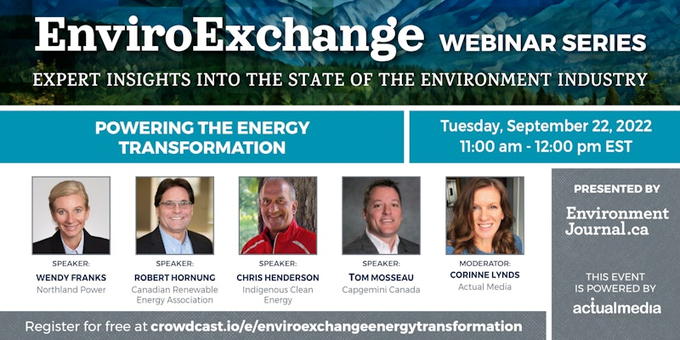 For further information and registration for EnviroExchange, click here.
Brownie Awards – Dedicated to the rehabilitation and revitalization of sites that were once contaminated, under-utilized, and undeveloped, the Brownie Awards provide annual recognition and celebration of brownfield projects. These renewed residential and commercial projects contribute to the growth and resilient recovery of healthy cities and communities across the country. The Brownie Awards Gala is a popular industry event that is held in Toronto but attracts attendees from across the country.
Nominations are still open for Brownie Awards 2022. Do you know of an award-worthy brownfield project or brownfielder? Let us know by September 19th!
Step up and submit nominations in the following categories:
REINVEST: Financing, Risk Management and Partnerships
REPROGRAM: Legislation, Policy, and Program Initiatives
REMEDIATE: Sustainable Remediation and Technological Innovation
REBUILD: Redevelopment at the Local, Site Scale
RENEW: Development at the Community Scale
REACH OUT: Communications, Marketing and Public Engagement
REFOCUS: Vision of Alternative Benefits to Brownfield Remediation

For further information and registration for the Brownie Awards, click here. 
Excess Soils Symposium – Back to an in-person format this year, the Excess Soils Symposium (ESS) is focused on the business of excess soils and new regulations impacting construction and cleanup projects. The comprehensive conversations provide a multi-stakeholder approach on covering new developments, including perspectives on land use planning, building issues, environmental impacts, and disposal costs related to new regulations. This year, the sixth annual symposium will provide national perspectives on excess soil regulations so attendees will enter the new year well informed and ready to optimize project management while staying in compliance.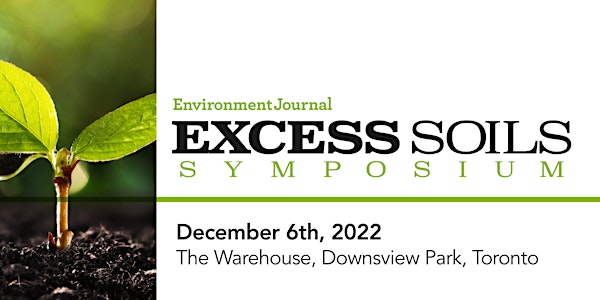 For further information and registration for ESS, click here. 
The Environment Journal team is also excited to provide media partnership for other events, including:
Canadian Urban Forest Conference (CUFC) – This event brings together leading experts from across the country to facilitate the sharing of experiences and innovative approaches related to strategies, policies, technologies, research, and best management practices that enhance the stewardship and management of Canada's urban forests. In light of current climate change challenges, the theme of CUFC 2022 is "Urban Forests in a Changing Climate: Building Resilience".
For further information and registration for CUFC, click here. 
RemTech – The Environmental Services Association of Alberta (ESAA) will be presenting the Remediation Technologies Symposium 2022 (RemTech 2022) at the Fairmount Banff Springs Resort in Alberta on October 12 to 14.  RemTech provides an annual forum for environment industry experts from across Canada to present these leading-edge technologies, with a focus on soil and groundwater remediation. Co-sponsors and participating organizations include government, academic institutions, and private sector organizations active in site remediation, research and application. The event includes keynote presentations, expert panels, and networking opportunities.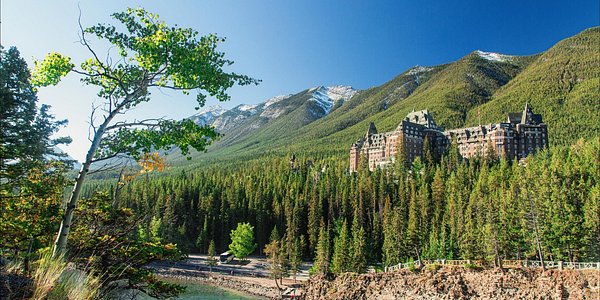 For further information and registration on RemTech, click here. 
Electricity Transformation Canada – On October 26 – 28, Electricity Transformation Canada (ETC) will be held at the Metro Toronto Convention Centre. The event has been developed by the Canadian Renewable Energy Association (CanREA), which represents the voice of wind energy, solar energy and energy storage in Canada, in partnership with Hannover Fairs (Canada) Inc., a subsidiary of Deutsche Messe, and RE+ Events, a global event management organization with a focus on the clean energy industry.
For further information and registration for ETC, click here.
Featured image credit: Rajesh Kavasseri/Unsplash.