The Canadian Environmental & Engineering Executives Conference on October 1, 2020 brought together senior corporate executives in the consulting industry to meet, network, and discuss the key issues facing the industry.
Companies from across Canada were represented at this virtual event that included a dynamic and informative keynote address from leading data scientist Nik Nanos, who shared some exclusive polling data on impacts from the COVID-19 pandemic and resulting trends in the economy and the lives of Canadians.
Todd Latham, president of Actual Media Inc., a co-organizer of the event, kicked off the conference on a positive note. "Despite the upheaval in the markets we're largely seeing a 'V' shaped recovery," said Latham. "There's light at the end of the tunnel with stimulus money that is increasingly green."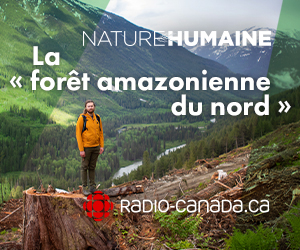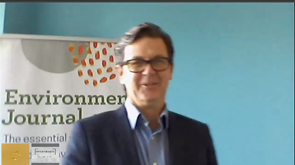 Todd Latham, president of Actual Media Inc.
In his compelling keynote address, Nanos presented comprehensive data to provide insight into the opinions of Canadians across the country during the COVID-19 pandemic, as well as his insights into how the disruption will affect the environmental industry.
According to Nanos, the data indicates that Canadians, at this point in time, are rethinking government and the role of government, as well as their own personal relationships.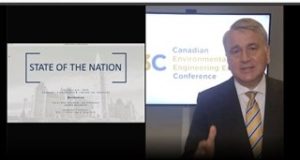 Nik Nanos, founder of Nanos Research Corporation.
"The good news is that 50 per cent of Canadians believe that now is the time to be ambitious about the environment," said Nanos. However, he also pointed out that approximately 40 per cent are feeling cautious and that the average Canadian has "basically been economically, psychologically and socially roughed up because of this pandemic."
Leroy Banack, senior partner of F&M Management and an organizing partner of CE3C, also presented the results of the annual CE3C survey of the environment and engineering industry, including growth patterns, financial performance, and trends in project management.
Senior executives from participating companies discussed the impact of COVID-19 on their organizations. Representatives from WSP, Stantec, TriWest Capital and GHD, Inc. discussed operational challenges, government assistance program effectiveness and use, workplace and work-from-home shifts and lessons learned/best practices moving forward.
Presented by Actual Media Inc. and F&M Management Limited, the organizing sponsor was Eco Canada. Industry sponsors included the following: Agat Laboratories, Bureau Veritas, Environmental Risk Information Services, Gowling WLG, Pro Source Insurance and Risk Management, and Scotiabank. Participating organizations included British Columbia Environment Industry Association, Engineers Canada, Environmental Services Association of Alberta, Ontario Environment Industry Association, Newfoundland and Labrador Environmental Industry Association, and Réseau Environnement.
Environment Journal will be providing further coverage on the keynote address and the various panel conversations soon.
For further information on this year's event and next year's CE3C, click here.