EMM Consulting, a Sydney, Australia-based provider of environmental and planning services, has expanded into the Canadian market.
Founded in 2008, EMM supports commercial and public sector clients with consulting services in environmental assessment and approvals, planning, and environmental management and compliance. The firm's offerings cover air quality, water, ecology, contaminated land, rehabilitation, transport planning and traffic engineering, and urban and regional planning, among other areas. Over the years, the firm has grown to more than 250 people across seven offices in Australia.
EMM has now announced the expansion of its professional services to clients in Canada. The firm has appointed James Duggleby as director of Canadian operations. Duggleby will relocate to Toronto oversee the local growth of the company.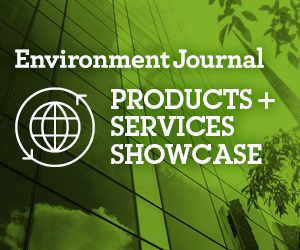 James Duggleby, director of Canadian operations for EMM Consulting.
Duggleby is a hydrogeologist with two decades of experience in consulting and industry roles. He joined EMM in 2016 as an associate director in the water practice. Prior to that, Duggleby held senior hydrogeologist roles at utility firm AGL Energy and consulting firms Parsons Brinckerhoff (now WSP) and Atkins (now SNC-Lavalin).
"I am excited by the opportunity to establish and grow our presence in Canada," said Duggleby. "The prospect to combine our in-depth understanding of opportunities, challenges, and solutions from our international experience with our Canadian team's local knowledge presents a great opportunity."
EMM has also welcomed back environmental approvals specialist Jarred Kramer, who rejoins the firm as an associate based in Vancouver. Kramer has more than a decade of experience managing large project approvals and environmental assessments in British Columbia, the Yukon, and Australia.
He rejoins EMM from Stantec, where he was a project manager based in Burnaby, British Columbia. Before that, he was a project manager and environmental specialist at Hemmera, also based in Burnaby. His first stint with EMM was between 2012 and 2016, working as a senior environmental engineer out of the firm's Sydney office.
"The expansion into Canada represents an exciting new chapter in the company's growth and natural evolution as a leading provider of environmental services," said EMM CEO Liz Webb. "Our expansion into Canada allows us to focus on providing innovative solutions to our clients existing challenges, delivering localized support and the additional advantage of being able to apply these learnings to our Australian projects."