Environmental Risk Information Services (ERIS) and GeoSearch LLC, both leading providers of historic and current environmental data and information, are announcing the merger of their business operations to offer a unified information service solution for commercial real estate in North America.
"Adding GeoSearch to the ERIS organization allows a new standard of service and resource excellence by creating an innovative market leader to serve the environmental due diligence property assessment marketplace across the continent," said Carol Le Noury, president of ERIS.  "We look forward to welcoming GeoSearch's customers and staff to ERIS."
By combining their resources, ERIS and GeoSearch will provide compeitive services in environmental due diligence, becoming a comprehensive resource for current environmental data, as well as historical aerials, city directories, topographic maps, fire insurance maps, lien searches and chain of title research. In addition, all products and services will be delivered through state-of-the-art applications and platforms combined with unparalleled industry-leading customer service.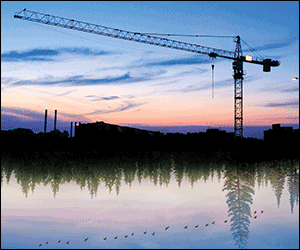 "Joining with ERIS allows us to continue serving our customers with high value and personal service," said Scott Davis, the chief operating officer (COO) of GeoSearch, who will remain in an executive role in the combined company. "Plus, our customers can now take advantage of the latest innovative technologies and unique offerings that ERIS continues to create for our industry, decreasing turnaround time and increasing efficiencies for our customers."
For the initial phase, the companies will work in parallel as they merge their products and data, while working with customers to integrate the best-in-class services from both organizations.
ERIS has been providing environmental data and historical information since 1999. ERIS now serves the USA, Canada, and Mexico and has global alliances in the UK, Germany, Austria, Australia, New Zealand and Japan. ERIS is a division of GVIC Communications Inc., a Canadian based media and information business, headquartered in Vancouver, British Columbia.
GeoSearch, founded in 1997, provides US customers with timely, accurate information to help assess and manage environmental risk. Information is gathered from a variety of sources by experienced specialists, cross-referenced, then compiled and delivered in an easy-to-understand, manageable report.
To view a video message from ERIS President Carol Le Noury, click here.