Summer breeze makes me feel fine, sang Seals and Crofts. This classic song came on the radio while on the way home from last week's work retreat at our president's place in Port Maitland. There's something special about spending time with colleagues in a relaxed lakeside setting. Thanks to Todd Latham's generous hospitality, we are fortunate to have this wonderful tradition of gathering annually with the Actual Media Inc. team.
The summer breeze was indeed blowing, great ideas and insights were shared, helpful advice was offered, constructive criticisms were communicated, healthy debates ensued, and business strategies came into focus.
This year's meeting felt a little different for me. I had just celebrated a milestone birthday and I find myself reflecting and daydreaming more than usual lately. Fifty is a good time to take pause and reflect on lessons learned, the progress that has been made, and the to do list ahead.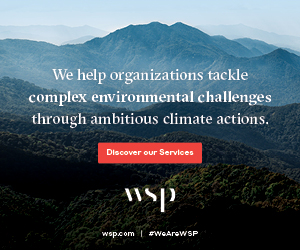 Fifty years ago, the environment industry as we know it didn't exist. In 1971, Canada became the second country in the world to establish a Department of the Environment. Then came game changing policies such as the Great Lakes Water Quality Agreement, the Montreal Protocol on Substances that Deplete the Ozone Layer, the Canadian Environmental Protection Act, and the Green Plan.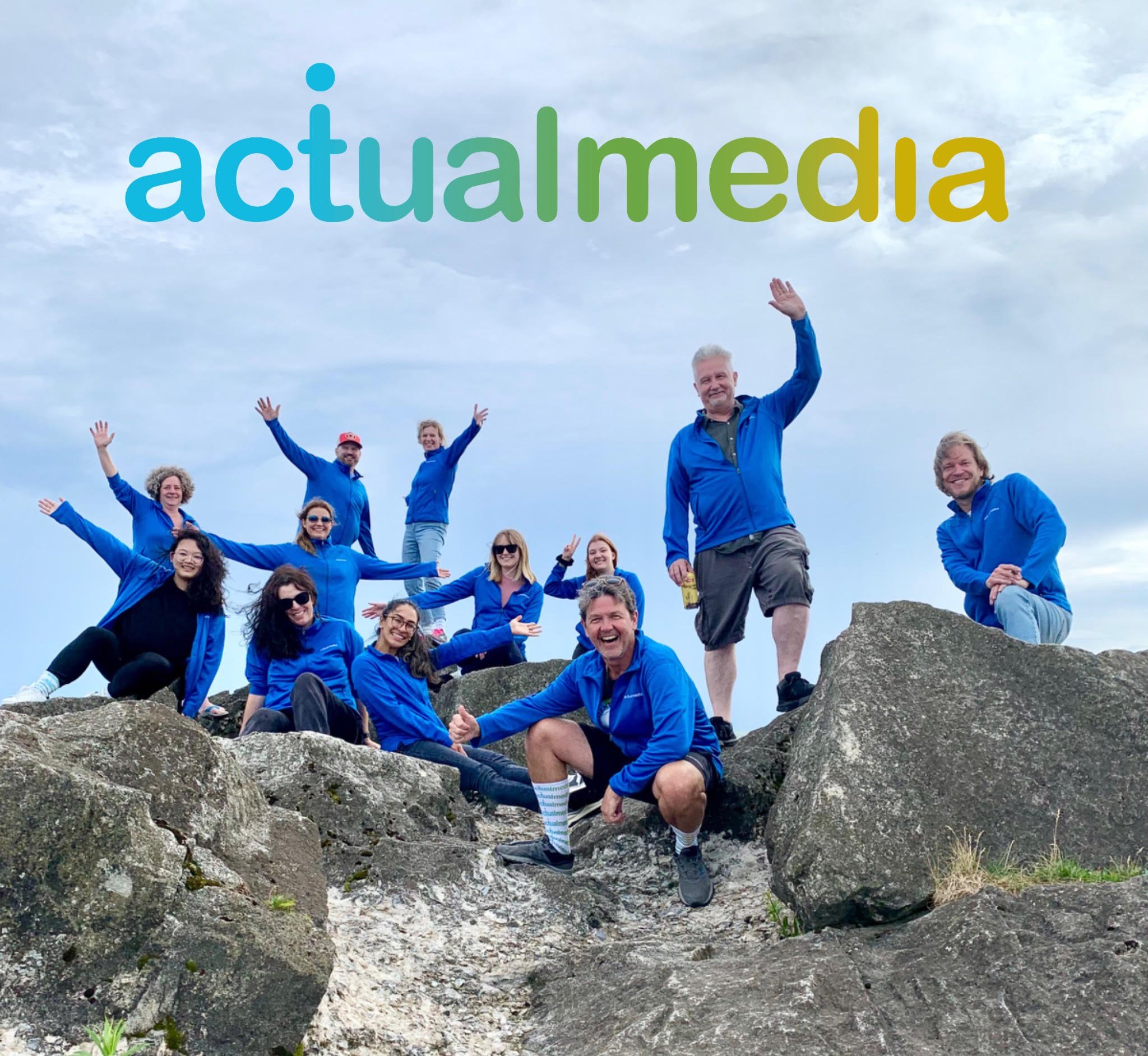 The Actual Media team having a hike along the rocky shores of Lake Erie.
I fondly recall working on one of my first environmental reporting features in the late 90s with the late great Gary Gallon, cofounder of Greenpeace and long-standing president of the Canadian Institute for Business and the Environment. I learned a lot from him and became aware of the knowledge gap in protecting the environment over economic reasons. He was ahead of his time, and he didn't get enough time. He passed away in July of 2003 at the age of 57.
Another legend who has made a lasting impression on me is Dianne Saxe. A world leading environmental lawyer, Saxe served as the last environmental commissioner of Ontario from 2015 to 2019, and is now a Toronto City Councillor. She was also one of the legal columnists on our former environmental publication. She constantly delivered clever and cutting legal perspective that left polluters sleepless. Saxe also fed me an incredible lead for a piece that resulted in my Best Editorial Award from the Canadian Business Press.
There have been other awards — most recently the Best Webinar/Virtual Series Award from the COPAs (Canadian Online Publishing Awards) — but the greatest reward has been connecting with people and bringing their important industry initiatives and insights to light.
The topics have changed over time and the growing enthusiasm for net zero targets and environment, social and governance (ESG) policies is encouraging. Leaders like Mark Carney, the former Bank of Canada Governor, is calling on private finance to align with climate action policies because the green economy is good business.  Likewise, Larry Fink, CEO of Blackrock, the world's largest asset manager, is calling on shareholders to play a role in decarbonization, saying that few things will impact the long-term value of companies more than how effectively they navigate the global energy transition.
With the 2030 Emissions Reduction Plan as its priority, the Government of Canada has provided unprecedented financial incentives in Budget 2023 to fight climate change and create a clean, electrified, and prosperous economy.
Pulling up our Socks: The new Actual Media signature socks are on display.
Though some bemoan the rate of climate action in Canada, we must appreciate that in such a relatively short time over the course of history, we've pivoted from unregulated contamination and disposal to cleanups and resource recovery, from dig and dump to bioremediation, from burning fossil fuels to fostering renewables, from polluting plants to climate pacts. The Nanticoke Generation Station, for example, at one time a coal giant and the largest carbon emitting source in Canada, has been transformed into a solar farm, thanks to a partnership between Ontario Power Generation and the Six Nations of the Grand River Development Corporation (SNGRDC).
The power of progressive thinking and solutions that positively impact all bottom lines was a theme of conversation at our strategy meeting. Of course, the best solutions are informed by thorough research. Given our recent readership survey and close examination of our growing circulation list, we are now up to date and aware of our readership and their content needs. With this data in hand, we're able to fine tune our offerings and coordinate optimal opportunities for learning and networking.
Our readers are senior-level, hardworking professionals and asset owners with the scientific knowledge and technical expertise to effectively assist the private and public sector to address environmental issues and lower environmental impact in areas such as soil contamination, water treatment, waste management, air quality, and energy efficiency. They and their project teams are aware of new regulations, how to apply best practices and ESG policies, and they have an unquenchable curiosity for innovative ways to address environmental challenges and boost efficiency. They are eager to stay steer clear of legal action or misguided greenwashing and they don't have time for disinformation or distractions.
With this in mind, we are refining our focus and providing key content to serve the Canadian environment industry. You're still going to get all the same great columns — Policy POV, Market Watch, Regulation Roundup, NextGen Perspectives — and a range of timely and compelling feature articles and news items. But we're going to focus on some key areas. We are particularly excited about remediation projects, cleantech innovation, decarbonization strategies, and ESG policies.
All this and more will be the subject of discussion at our upcoming deep dive sessions prior to the fall release of the 2024 media kits. In the meantime, if you feel strongly about seeing specific content on the EJ platform, or would just like to provide feedback, please reach out to me directly by July 14th.
Thanks to the team at Actual Media Inc. for supporting the evolution of the environment platform and carefully ensuring our content reaches everyone who requests it. Special thanks to our amazing Advisory Board for their ongoing guidance. Teamwork really does make the dream work. The annual summer strategy sessions always remind me of this undeniable truth.
Happy summer to our readers, an inspiring and engaged group of thought leaders, changemakers and practitioners working to make Canada an environmentally exceptional place to live, work, play, and evolve. May you take some time to enjoy that sweet summer breeze.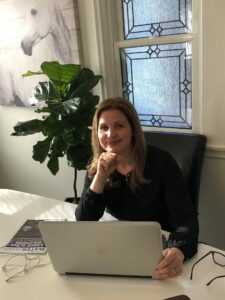 Connie Vitello is editor of Environment Journal. Join the conversation by emailing connie@actualmedia.ca.
Featured image credit: Getty Images.