The Federation of Canadian Municipalities (FCM) has announced the winners of the 2022 Sustainable Community Awards. The awards honour the sustainability projects that demonstrate excellence in environmental responsibility and generate social and economic benefits for their communities.
"Municipalities across Canada are working hard to build sustainable and prosperous communities. The Sustainable Communities Awards acknowledge and appreciate their most innovative solutions to Canada's sustainability development," said Taneen Rudyk, president of FCM. "Municipalities are proving once again that they are the change makers and champions for tackling sustainability issues."
Since 2001, the Sustainable Communities Awards have recognized and celebrated the most innovative environmental projects in cities and communities of all sizes across Canada.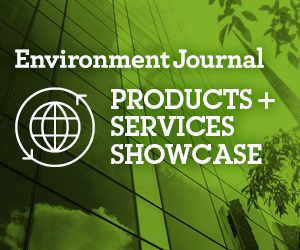 The winning projects leverage current and advanced technologies, as well as best practices, in the area of sustainability and can be replicated and scaled up across Canada to achieve national quality-of-life, sustainability and climate goals in five categories: Natural Asset Management, Climate Change Mitigation, Waste, Affordable Housing Retrofit, and Community Buildings Retrofit.
The 2022 FCM Sustainable Communities Awards winners are as follows.
Natural Asset Management:
Township of the Archipelago, Ontario + Tale of a Thousand Turtles + Parry Sound
Parkland County, Alberta + Municipal Servicing Benefits of Natural Infrastructure in Agricultural Lands + Parkland County
Climate Change Mitigation – Natural Asset Management:
Charlottetown/Stratford/Wolfville + Switch + Stratford, PE, Charlottetown, PE, Wolfville, NS, Halifax, NS
Régie intermunicipale de transport Gaspésie – Îles-de-la-Madeleine (RÉGPÎM) + Mobilité partagée – RÉGÎM TCiTé – Ville de Gaspé + Carleton-sur-Mer, QC
Waste:
City of Guelph, Ontario + Food Material Flow Study in Guelph-Wellington + Guelph
Régie des matières résiduelles du Lac-Saint-Jean + Réemploi+; Devenir riche autrement par l'économie circulaire et le développement durable + Alma, QC
Affordable Housing Retrofit:
City Housing Hamilton + 500 MacNab – the Ken Soble Passive House Retrofit + Hamilton, ON
Community Buildings Retrofit:
Climate Challenge Network + Actionable Roadmap to Net Zero Ice Rinks: from technical solutions to practical implementation + Toronto, ON
The recipients will present their project at the 2023 Sustainable Communities Conference which will take place in Ottawa on February 7–10. The awards ceremony will be hosted on February 8.
"Communities are on the front lines of climate action. The Federation of Canadian Municipalities is a key partner in investing in helping communities to build resilience to the growing hazards of climate change," said Steven Guilbeault, Minister of Environment and Climate Change. "Congratulations to all recipients of the 2022 Sustainable Community Awards. They are leading the way in Canada's ongoing transition to a sustainable future."
For further information, visit: FCM Programs
Further information on the eight winners can be found here.
Featured image credit: The FCM's Climate Change Mitigation Award Winner: Projet de transport collectif intelligent et transport électrifié (TCiTé) de la Régie intermunicipale de transport Gaspésie – Îles-de-la-Madeleine (RÉGÎM)