The Government of Canada and the Federation of Canadian Municipalities (FCM) created the Sustainable Affordable Housing (SAH) initiative to support their work to help people build better lives.
Through this initiative, the federal government is investing over $2 million for 34 plans, studies, and pilots in communities of all sizes across Canada. Local affordable housing providers will be able to leverage this investment to retrofit existing affordable housing or build new, energy efficient units that emit lower GHG emissions.
"Improvements in energy efficiency get us a third of the way to our Paris targets," said Seamus O'Regan Jr., Minister of Natural Resources. "Retrofitting homes saves Canadians money on their energy bills, supports affordable housing, lowers emissions, and creates jobs. This is how we get to net zero by 2050."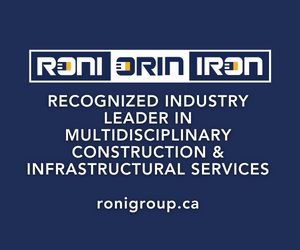 Select projects include:
Wigwamen Incorporated in Toronto, Ontario, will complete some preliminary activities to support retrofit decisions for an existing 115-unit building that is primarily focused on providing decent affordable housing to families and individuals of Aboriginal ancestry in Toronto. The SAH planning grant will support Wigwamen in hiring an energy consulting firm to conduct an energy evaluation of the HVAC system and building envelope, including insulation and windows. Wigwamen will identify retrofit measures that would achieve a 25 per cent energy reduction and prepare for a capital project.
The Alberta Rural Development Network (ARDN) in Edmonton, Alberta, plans to renovate an existing building space into a mixed-market unit complex with office space. For the renovation, ARDN plans to improve energy efficiency by a minimum of 25 per cent and will aim for a net-zero energy ready (NZER) standard if it is financially feasible to do so. Planned energy-efficiency measures include a highly insulated building envelope, power generation from solar or geothermal energy sources, triple-pane windows, and LED lighting with sensors.
Harriet Street Senior Housing Inc in Winnipeg, Manitoba, will complete a series of preliminary activities to support the feasibility of a NZER, accessible 50-unit construction for seniors. The results from this assessment will help the organization access additional SAH funding for a study and subsequent capital project which could become one of the first NZER affordable senior housing developments in Canada.
The Maison des aînés de Saint-Amable (MASA) in Saint-Amable, Quebec will examine the financial feasibility of energy savings and affordability of units in a new 40-unit residence for independent seniors. It will determine which targets will be achievable by assessing various energy savings scenarios such as net-zero, a reduction in energy use of 55 per cent and above, or a reduction of between 41 and 55 per cent.
The Antigonish Affordable Housing Society (AAHS) in Nova Scotia will design its first net-zero energy affordable housing development. The study will canvass the feasibility of the energy model and complete architectural designs. Building on successes from a previous energy-efficient affordable housing project, this development will have 14 two-and three-bedroom units, all below 80 per cent of median market rent for Antigonish. Proposed energy measures include high-efficiency heating/cooling units, energy-efficient lighting, a highly insulated building envelope, and optimized onsite solar energy.
"The investments announced today will help cities and communities of all sizes tackle affordable housing challenges, create jobs, and build a greener, more sustainable post-COVID Canada," said Garth Frizzell, president of FCM. "Our front-line expertise enables us to get results where Canadians need it most. That is why we are continuing to deliver on program objectives with our federal partners—helping municipalities build better lives for Canadians."
For further information and a description of all 34 projects, visit: Sustainable Affordable Housing initiative