The Government of Canada is moving ahead with doubling the pollution price rebate (Climate Action Incentive Payment) rural top-up rate, increasing it from 10 to 20 per cent of the baseline amount starting in April 2024. Acknowledging that Canadians who live in rural communities face unique realities, this measure will help put even more money back in the pockets of families dealing with higher energy costs because they live outside a large city.
Given the pressures faced by households and small businesses that use oil heating, Prime Minister Justin Trudeau also announced that the federal government is moving ahead with a temporary, three-year pause to the federal price on pollution (fuel charge) on deliveries of heating oil in all jurisdictions where the federal fuel charge is in effect. This pause begins in two weeks. While the fuel charge is already returned to consumers through the pollution price rebate, this temporary pause would save a household that uses heating oil $250 at the current rate, on average, while the federal government works with provinces to roll out heat pumps and phase out oil for heating over the longer term.
Additionally, the federal government will work with provinces and territories to help people save money over the longer term by making it easier to switch to an electric heat pump to heat their homes.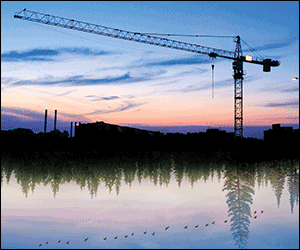 The Prime Minister announced the following new measures that will be piloted first in Atlantic Canada:
An upfront payment of $250 for low- to median-income households, which will be available to those who heat their homes with oil and sign up for a heat pump through a joint federal-provincial government program.
A strengthened Oil to Heat Pump Affordability program that will partner with provinces and territories to increase from $10,000 to $15,000 the amount of federal funding eligible homeowners can receive for installing a heat pump, adding up to an additional $5,000 in grant funding to match provincial and territorial contributions via co-delivery arrangements. This would make the average heat pump free for lower income households as we continue to minimize upfront costs and make federal programs even easier to access for all households.
On average, homeowners who switch from oil to cold-climate heat pumps to heat and cool their homes save up to $2,500 per year on home energy bills.
"Today's announcement is good news for Atlantic Canadians, rural Canadians, and people across the country. We are putting more money back in your pocket and making it easier for you to find affordable, long-term solutions to heat your home," said Trudeau.
The pollution price rebate (Climate Action Incentive Payment or CAIP) is how the proceeds of pollution pricing are returned directly to families in provinces where the federal system applies. The quarterly CAIP currently includes a 10 per cent top-up for residents of small and rural communities, which, per today's announcement, would be increased to 20 per cent as of April 2024.
Reactions to the revised climate action policy
There have been a variety of reactions to the announcement across the country.
British Columbia's Josie Osborne, Minister of Energy, Mines and Low Carbon Innovation, and George Heyman, Minister of Environment and Climate Change Strategy, released the following statement in response to the Government of Canada's carbon tax announcement:
"We just learned of this federal announcement, which is unfortunate, because B.C. is leading Canada with our CleanBC climate action plan. We expect better partnership from the federal government," they stated. "When it comes to heat pumps, we've long been pushing the federal government for exactly this sort of joint rebate for people switching from heating oil. We expect the federal government to get this done without any further delay.
People in B.C. can currently receive a combined rebate of up to $6,000 from BC Hydro and CleanBC to switch from fossil fuel heat to an electric heat pump.
"Regarding carbon pricing on home heating oil, even though that kind of home heating is less common in B.C. than other parts of the country, we know there are British Columbians who still rely on that. We will be taking action in B.C."
Conversely, environmental organizations such as the Climate Action Network – Réseau action climat (CAN-Rac) Canada, are pleased about the measures to increase uptake of heat pumps, improve resilience and reduce energy poverty in Atlantic Canada.
"Climate action and affordability must go hand in hand," said Alex Cool-Fergus, national policy manager at CAN-Rac. "Canadians have been suffering from the volatile and rising costs of fossil fuels, and low-income households have been particularly vulnerable. Today's announcement shows that moving away from fossil fuels can and must bring material benefits to Canadians."
Meanwhile, other organizations have mixed stances.
"With fossil fuel prices soaring once again, it is absolutely right that governments should help those feeling the crunch, and increased support for families getting off of expensive heating oil and onto heat pumps will do just that," states Mark Zacharias, executive director at Clean Energy Canada.
Comparison of monthly energy costs between two Nova Scotia homes. (Credit: Clean Energy Canada.)
"But by making heating oil temporarily exempt from carbon pricing, the federal government may leave Canadians with the impression that carbon pricing—as opposed to fossil fuel inflation—is the culprit for skyrocketing heating oil prices. Since 2020, the carbon price on heating oil has increased by 12 cents per litre, while the average price for heating oil is now 75 cents higher. Canadians are overwhelmingly feeling the impacts of geopolitics and fossil fuel inflation, not a climate policy."
Featured image credit: Getty Images