On November 24th, industry leaders involved in the redevelopment and revitalization of brownfield properties will be celebrated at the 24th Annual Brownie Awards, presented by Actual Media Inc. in collaboration with the Canadian Brownfields Network (CBN). The awards gala will be held at the Delta Hotel by Marriott in downtown Toronto.
The Brownie Awards provide annual recognition of brownfield projects, policies, and innovators across the country that are dedicated to the rehabilitation of sites that were once contaminated or underutilized. These properties contribute to the resilient growth of healthy cities and vibrant communities.
This year, the Brownie Awards boasted a historic number of nominations for the award categories, including for the prestigious Brownfielder of the Year Award, to honour an outstanding individual in the industry who has made a mark. In this case, the BOTY has made waves for many years.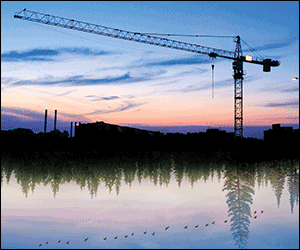 As Chief Project Officer for Waterfront Toronto, David Kusturin is responsible for providing strategic leadership and direction in the delivery of project management, environmental remediation, project controls and procurement functions for the organization. The $25 billion revitalization of Toronto's waterfront is one of the largest urban renewal initiatives in the world. He brings 35 years of real estate development and global project management experience to this role, having previously held senior management positions at international consulting and real estate firms HOK Program Management, CB Richard Ellis, and Cushman and Wakefield LePage, directing the operations of their world-wide project management organizations.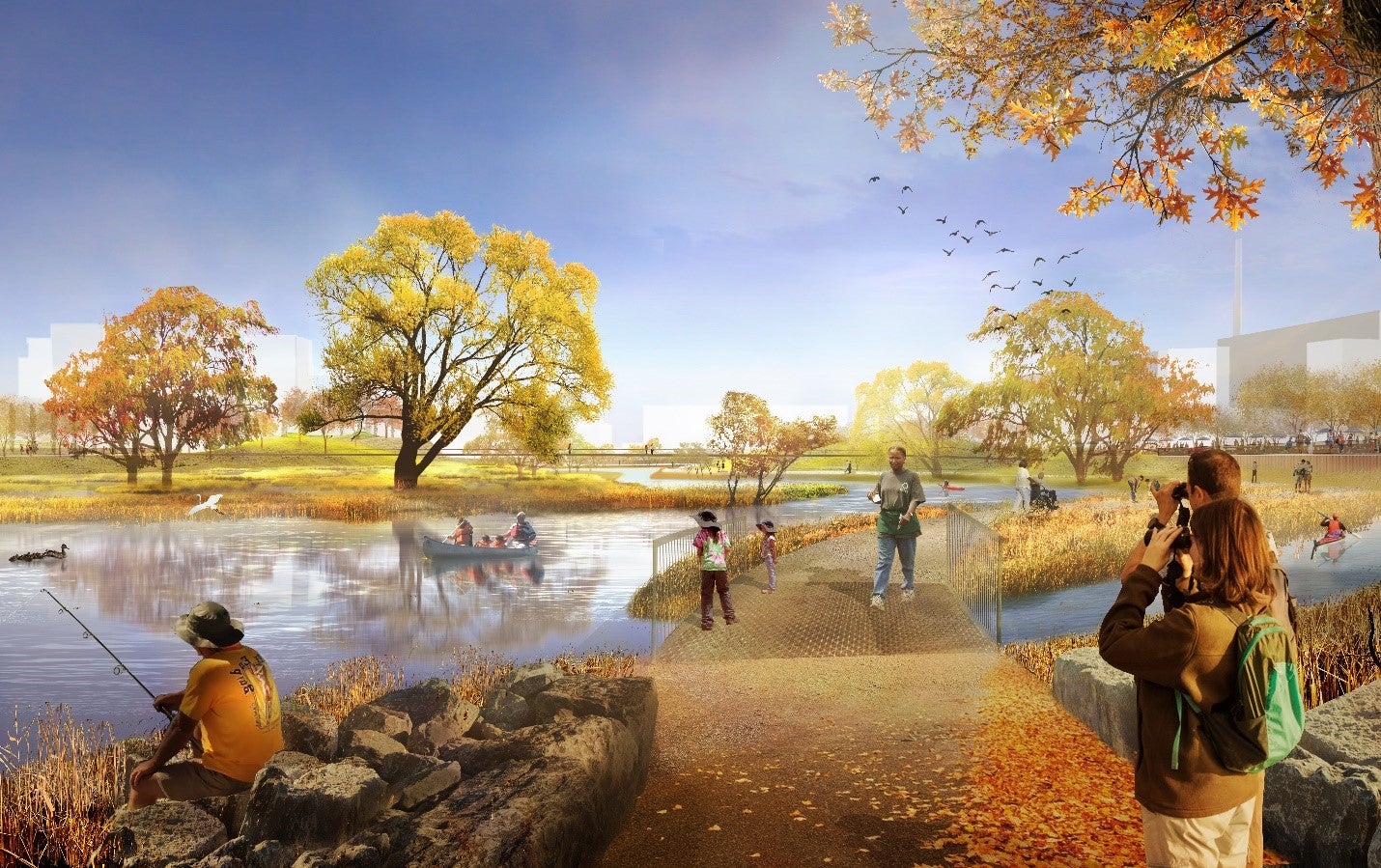 Illustration of the Port Lands Flood Protection Project: The View Looking Northeast from Levee Trail at River Valley Park South. (Credit: Waterfront Toronto.)
Kusturin's signature projects at Waterfront Toronto have included the East Bayfront precinct, West Don Lands and Port Lands.
The East Bayfront neighbourhood, with waterfront views, intertwines residential, retail, institutional and commercial developments of parks and public spaces, creating an inviting gateway to Lake Ontario for visitors and residents. Located only 10 minutes from Union Station, East Bayfront is emerging as a hotbed for innovation.
West Don Lands has transformed 32 hectares (80 acres) of former industrial lands into a pedestrian-focused community built around parks, with housing for people of all ages, income levels and abilities, well-served by transit, retail and community amenities, and based on stringent sustainability requirements.
Currently, hundreds of hectares of southeastern downtown – including parts of the Port Lands, South Riverdale, Leslieville, and the East Harbour development site – are at risk of flooding from the Don River and can't be revitalized until they are flood protected. The Port Lands flood protection project will protect these lands, allowing them to be redeveloped. It involves building a new river valley though the Port Lands, which will create a new mixed-use community and surrounding parklands on Villiers Island, and re-naturalizing the mouth of the river.
Kusturin is closing out his storied career at Waterfront Toronto at the conclusion of the Port Lands Flood Protection Project. He has led the delivery of several key waterfront revitalization initiatives in the 15 years he has been with Waterfront Toronto, has championed the renewal of over 300 hectares of brownfield land, and has driven innovation in remediation sustainability, resulting in 4,300 residential units to date, as well as 75 hectares of public realm and parkland delivered or in progress.
He has been at the forefront of brownfield redevelopment, skillfully galvanizing teams to collaborate and innovate, and the projects he has led have been instrumental in transforming Toronto's Waterfront and setting a high standard for urban renewal.
To register for the Brownie Awards, visit:
https://www.eventbrite.ca/e/2023-brownie-awards-tickets-525667183697
For further information on the Brownie Awards, visit:
https://brownieawards.ca/
Featured image credit: Waterfront Toronto