‌As the urgency to address climate change grows, Export Development Canada (EDC) is bringing innovators, partners and financiers together at its seventh annual Cleantech Export Week (CEW) with events scheduled in Ottawa, Toronto, Montreal and Vancouver from October 30 to November 6.
For more than a decade, EDC has helped Canadian cleantech companies of all sizes achieve success on the global stage. Continuing this trend, the Cleantech Export Week events aim to empower changemakers with actionable insights that will power progress toward decarbonization and emissions reductions.
Demand for cleantech innovations that lower carbon outputs and mitigate impacts on land, air and water are increasing. This demand, driven both by a surge of public policy commitments and private sector investments, is focused on the climate and energy security transition. As outlined in EDC's new cleantech report, the global cleantech market is expected to grow to US$1.7 trillion in 2023.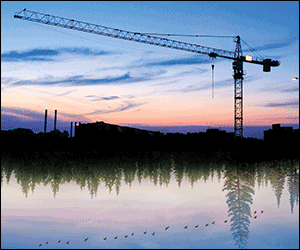 "Canadian cleantech companies are in a unique position to tap into this market, further embedding technical expertise and homegrown innovations across supply chains, domestically and globally," says Guillermo Freire, senior vice-president of the Mid-Market Group, and responsible for EDC's cleantech team. "EDC remains dedicated to supporting cleantech firms of all sizes, across all sectors, with the financial tools, knowledge and solutions to compete globally."
Key highlights of cleantech report
EDC's annual Cleantech Report offers insights into Canada's environmental and cleantech (ECT) sector and the global trends and cleantech investment patterns of the past year.
The main takeaway of "Canadian cleantech: Powering progress" is that a surge of new climate policies is driving growth for clean technologies, but addressing early-stage funding gaps is critical to the success of the Canadian cleantech sector.
As outlined in the report, 2022 saw record investment in Canada's cleantech sector at $1.2 billion—the highest recorded since 2018. Certain segments experienced higher investment volumes compared to 2021, notably energy and power—including nuclear fusion technologies and hydrogen—which experienced a 33 per cent increase in investments.
"Cleantech investment has nearly quadrupled since 2018 and our analysis of a range of data has revealed that public policy is the driving force behind the momentum—and a key ingredient to the sector's growth in Canada," says Stuart Bergman, EDC's chief economist and vice-president.
Even with a robust startup and accelerator ecosystem, the report points out that the sector faces challenges. Primarily, inadequate levels of private sector research and development (R&D) spending, with Canada trailing its peers in total R&D investment per capita. Addressing these early-stage funding gaps is critical to the future success of the Canadian cleantech sector. Left unaddressed, this represents a missed opportunity for Canadian cleantech companies.
Additionally, Canada has experienced consistent trade deficits since 2012 in the environment and clean technologies (ECT) sector driven by its reliance on cleantech goods imports. "To build back more of our share of exports and maintain competitiveness in the cleantech space, private sector investment and support is imperative," says Bergman.
On the positive front, the Canadian cleantech sector boasts a high number of small- and medium-sized companies that, with the right support, could attract the funding needed to scale and grow their operations. "Boosting Canadian competitiveness, and the success of Canada's cleantech ecosystem, means addressing the 'startup to scaleup support gap'" explains Freire. "Working together in an ecosystem approach is critical to ensuring that support is being delivered across the cleantech lifecycle, from startup to commercialization to global growth and exporting."
Support for cleantech has been a strategic priority for EDC for more than a decade and has led the organization to become one of the leading financiers of Canada's cleantech industry. Since 2012, EDC has facilitated nearly $29 billion in cleantech exports and, in 2022, provided a record $8.8 billion in business support for the sector. '
To read the complete report, click here.
Featured image: EDC's export stars and ones to watch panel, from left to right: Jeremy Melhuish, Vice President, Sectors and International Advisory, Export Development Canada; Martin Beaudoin-Nadeau, Founder and Chief Executive Officer of Viridis Terra; Amielle Lake, Co-Founder & Chief Commercial Officer, CarboNet; Maxie Lafleur, Chief Executive Officer of Bus.com; Ted Ferguson, Director, ESG, Silfab Solar Inc.; and, David Corbeil, Co-Founder and Chief Executive Officer, RVE.