Seamus O'Regan, Canada's Minister of Natural Resources, recently announced over $200,000 to invest in e-training opportunities for Canadians in the energy efficiency sector, which will prepare them for jobs in this growing field.
"Improvements in energy efficiency will get us a third of the way to our Paris targets. With today's announcement, we're getting Canadians the training they need to lower our emissions and creating good, middle-class jobs," said Minister O'Regan. According to the federal government, energy efficiency is key to reducing greenhouse gas (GHG) emissions by using less energy and saving Canadians and Canadian businesses money.
Efficiency Canada, housed in Carleton University's Sustainable Energy Research Centre, is receiving $126,765 to work with the energy efficiency sector to create a training hub that will promote skills training and help Canadians better understand how to transition into the in-demand energy efficiency workforce. It will also create an inventory of existing energy efficiency programs and certifications to inform Canadians of training options and identify gaps in knowledge that will enable the development of future courses.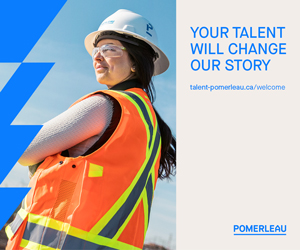 The Canadian Institute for Energy Training (CIET) and the Heating, Refrigeration and Air Conditioning Institute of Canada (HRAI) will also receive $48,000 and $50,000 respectively for two e-training initiatives that will provide virtual training to Canadians at a discounted rate during the COVID-19 pandemic.
As the economy reopens, these initiatives will support Canada's future energy efficiency needs through targeted training of professionals in this emerging field, helping them develop a strong foundation for long-term workforce readiness. These projects will also help improve the energy efficiency of homes, buildings and industrial sectors by ensuring Canadians have the skills to install and maintain energy-efficient equipment, processes and systems.
"Canada's economy is undergoing a transformational change as we prepare to meet our commitments to net-zero emissions by 2050," said Corey Diamond, executive director of Efficiency Canada. "With increased demand for better and more resilient homes, buildings, industry and infrastructure, the energy efficiency sector is primed to grow. We need skilled workers to do the work of rebuilding a better, cleaner, more sustainable economy for Canada, and the time to start training those workers is now."