The Technology Innovation and Emissions Reduction (TIER) fund is supporting 11 carbon capture projects to accelerate Alberta's transition to a lower-emissions future. TIER funding of $40 million is being delivered to Emissions Reduction Alberta's Carbon Capture Kickstart program.
This funding supports the expansion of carbon capture, utilization and storage (CCUS) projects in Alberta by helping facilities determine if their industrial-scale projects are viable. If successful, the 11 projects could begin operation between 2024 and 2030, leading to more than $20 billion in capital expenditures, creating thousands of jobs and cutting almost 24 million tonnes of emissions each year.
"Alberta's investments in homegrown technologies are good for the environment and the economy. This commitment is proof that Alberta and our key industries are ready to build on our long-standing global leadership on emissions reduction," said Whitney Issik, Alberta's Minister of Environment and Parks.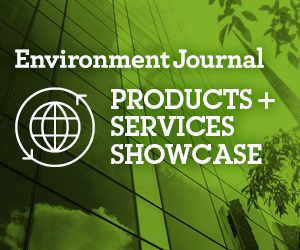 The 11 successful projects represent a wide range of industrial sectors, including power generation, cement, fertilizer, forest products and oil and gas. Industries across Alberta, from Medicine Hat and the Industrial Heartland to Hinton and Exshaw, are receiving funding.
"We are serious about advancing and commercializing CCUS technologies in this province. There's a reason Alberta has been the host of several world-first commercial projects. Carbon Capture Kickstart is another important investment that will help enhance the competitiveness of our energy sector and strengthen Alberta's position as a world leader in developing CCUS technologies," said Sonya Savage, Alberta's Minister of Energy.
ENMAX is using about $3 million from the funding for a carbon capture unit front-end engineering and design – or FEED – study. The study will give ENMAX the research and data it needs to understand the costs, logistics and feasibility of adding a carbon capture unit to its award-winning Shepard Energy Centre in Calgary.
"ENMAX is pleased to receive funding from the Government of Alberta through Emissions Reduction Alberta to support our FEED study at Canada's benchmark facility, the Shepard Energy Centre. The FEED study will help advance the technology and financial analysis for adding a carbon capture unit at Canada's largest commercial-scale natural gas combined-cycle facility," said Greg Retzer, senior vice-president, ENMAX Energy.
Carbon Capture Kickstart projects were selected through Emissions Reduction Alberta's competitive review process by a team of experts in science, engineering, business development, commercialization, financing and greenhouse gas quantification.
"This significant investment will create a diverse roster of investment-ready projects, support shared learnings about the economic and emissions reduction potential of this critical technology and position Alberta and Canada to develop and deploy CCUS technologies the world needs," said Justin Riemer, CEO of Emissions Reduction Alberta.
ERA will contribute up to 50 per cent of the project cost to a maximum of $5 million and a minimum of $1 million.
The TIER system helps industrial facilities, which account for about 60 per cent of Alberta's total emissions, find innovative ways to reduce emissions and invest in clean technology to save money and stay competitive.
To date, Emissions Reduction Alberta has committed $830 million to 230 projects worth more than $6.6 billion that are estimated to cut 40 million tonnes of emissions by 2030.
For further information, visit:
Featured image: ENMAX District Energy was designed to be consistent with the City of Calgary's green initiatives, centralizing heating and cooling requirements for various buildings downtown. The centralized system is a more efficient model in managing and monitoring energy distribution, which is valuable from an ecological and economic standpoint. Credit: ENMAX/GGA-Architecture.