Through the Decarbonization Incentive Program, the Government of Canada returns a portion of the proceeds collected from the federal pollution price on large industrial emitters to support clean technology projects. This funding will enable eligible facilities to achieve greater energy efficiency, adopt sustainable solutions, and reduce their emissions to support the transition to a low-carbon world.
An investment of approximately $9 million from pollution pricing proceeds will go to three Ontario universities through the Decarbonization Incentive Program: McMaster University, York University, and Western University. The institutions will use this funding to undertake critical infrastructure improvements that directly tackle carbon emissions across their campuses. Together, these projects will cut over 35,000 tonnes of emissions in 2030.
McMaster University will receive $2,087,600 to reduce its natural gas usage for campus heating through the installation of electric boilers. Similarly, Western University will receive $4,745,000 for a four-year project to replace natural gas boilers with electric steam boilers. York University will receive $2,080,000 to upgrade its energy management system to make its heating and cooling more energy efficient.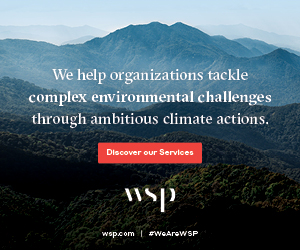 "These three projects will not only bring about a significant reduction in greenhouse gas emissions in Ontario, but also inspire other institutions and communities to take meaningful action towards building a sustainable future for all Canadians," said Filomena Tassi, Minister responsible for the Federal Economic Development Agency for Southern Ontario.
The Decarbonization Incentive Program consists of proceeds collected from all industrial sectors, other than the electricity sector, that are covered by the federal Output-Based Pricing System Proceeds Fund (OBPS). These proceeds are being returned to support clean technology projects through funding agreements with industrial facilities that are (or were) subject to the OBPS.
For further information, visit:
Output-Based Pricing System Proceeds Fund: Decarbonization Incentive Program