TransAlta Corporation and TransAlta Renewables Inc. (RNW) have entered into a definitive arrangement agreement under which TransAlta will acquire all of the outstanding common shares of RNW not already owned, directly or indirectly, by TransAlta and certain of its affiliates, subject to the approval of RNW shareholders.
"With the execution of our Clean Electricity Growth Plan well underway, it is clear that the strategies of both TransAlta and RNW have converged. Now is the right time to bring these two companies together to create a single clean electricity leader. The combined company's greater scale and enhanced positioning will drive benefits and unlock value for all of our shareholders.  The combination of the two companies will be underpinned by a single strategy that provides greater clarity to investors and will support future growth," said  John Kousinioris, president and CEO of TransAlta.
Under the terms of the Agreement, each RNW Share will be exchanged for, at the election of each holder of RNW Shares: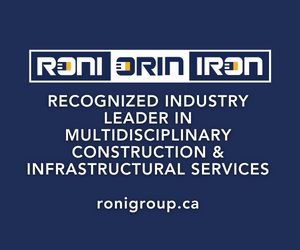 0337 common shares of TransAlta (each, a "TransAlta Share"), or
$13.00 in cash.
"We are pleased to announce that this transaction provides RNW shareholders with an immediate premium and greater growth and cash flow certainty going forward. It resolves significant risks associated with maintaining RNW's current dividend level given challenges with RNW's cash available for distribution due to near-term contract expiries, significant increases to cash taxes and other factors," said David Drinkwater, chair of the Board of Directors of RNW. "A special committee of independent directors of RNW undertook a comprehensive process with its own independent advisors to negotiate the Agreement to ensure fair value for RNW, and we are pleased to recommend this Agreement to our shareholders."
The consideration payable to RNW Shareholders is subject to pro-rationing based on a maximum aggregate number of TransAlta Shares that may be issued to RNW Shareholders of 46,441,779and a maximum aggregate amount of cash of $800 million. The transaction will be effected by way of an arrangement under the Canada Business Corporations Act.
The consideration payable to RNW Shareholders represents an 18.3% premium based on the closing price of RNW Shares on the Toronto Stock Exchange as of July 10, 2023. The total consideration paid to RNW Shareholders is valued at $1,384,051,812 on July 10, 2023, of which $800 million will be paid in cash. The combined company will operate as TransAlta and remain listed on the TSX and the New York Stock Exchange, under the symbols "TA" and "TAC", respectively.
Key highlights and rationale for arrangement
The arrangement provides shareholders of the combined company with a single strategy and a clear and compelling opportunity for long-term growth:
Alignment and execution of a single strategy: The combined company will share a common strategic path to achieve its clean electricity growth objectives and be more competitive as a single, streamlined, publicly-listed entity. It will align, clarify and enhance management's strategic focus and efforts in the marketing, development, construction, operation and maintenance of generation assets to serve customers with clean and reliable electricity.
Accretive transaction and attractive dividend, while supporting future growth: Following the transaction, shareholders of the combined company will benefit from an accretive transaction and receive a sustainable quarterly dividend while ensuring the combined company retains sufficient cash flow for reinvestment in future growth projects.
Direct ownership in one of Canada's largest independent power producers: The combined company will have unified and direct ownership interests in a diversified portfolio of wind, hydro, solar, storage and natural gas generation assets, all backed by an aligned strategy that allows shareholders of the combined company to benefit from future growth.
Increased scale, public float and liquidity: The combined company will have a larger market capitalization and will provide stronger access to capital markets while providing increased trading liquidity. The reduced corporate complexity will provide greater transparency and understanding of the combined company's business, which is expected to enable investment in TransAlta's growing clean electricity portfolio.
Synergies: The combined company will benefit from greater efficiencies and corporate synergies under a single entity.The combined company will create opportunities for further capital efficiencies by funding growth in a single simplified entity, providing a higher retention of cash flows, and resulting in lower corporate and administration costs.
Further details regarding the arrangement will be contained in a management information circular for the RNW Meeting to be sent to RNW Shareholders in connection with the RNW Meeting. The Circular is expected to be mailed on or about August 25, 2023, and the RNW Meeting is expected to be held on or about September 26, 2023.
If all approvals are received and other closing conditions satisfied, the Arrangement is expected to be completed early in the fourth quarter of 2023.
For our past coverage on TransAlta, click here:
Featured image credit: Getty Images