The Survival Architecture and the Art of Resilience exhibit, which presents a provocative demonstration of art and design's role in helping humans adapt to an increasingly turbulent world, is now available at Onsite Gallery.
A diversity of international artists, architects, activists and designers have been brought together by curator Randy Jayne Rosenberg to use creative ingenuity as a critical tool in a time of environmental crisis.
The 24 innovative projects that comprise the exhibition take the form of large-scale and portable interactive architectural installations, photography and drawing, each a prototype for adaptable and sustainable housing as humans continue to be displaced by floods, draughts, extreme heat and food insecurity.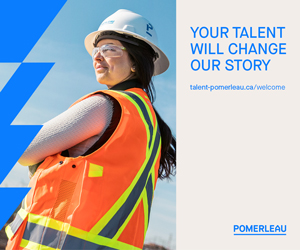 "Some of the works in the exhibition are cheap, practical and already in production. Others are wild, extravagant and fantastical. Wherever they fall on the scale, the projects demonstrate that creativity mixed with caring can produce paths towards practical solutions for survival and resilience in the face of a dangerous, changing world," said Francisco Alvarez, executive director of the Ontario Collage of Art and Design (OCAD) U Galleries, including Onsite.
Cricket Shelter: Modular Edible Insect Farm by Mitchell Joachim and Terreform ONE. Courtesy of Mitchell Joachim and Terreform ONE.
The exhibition contributes to the urgent conversation around the climate crisis and sustainability, within the backdrop of the country's current political race. As Alvarez remarks, "In a time of a federal election in Canada, the exhibition underlines the need for proactive environmental policies to better protect citizens and natural areas."
The exhibition, which runs until December 11, 2021, is arranged based on four themes, each representing an aspect of survival architecture:
Circular – Referring to the concept of the circular economy, the works in this category imagine an alternative to the current linear manufacturing model of take-make-waste, moving instead towards maximizing the use of materials through reuse, repair and eventual decomposition. AirDrop House by Australia-based Andrew Maynard Architects elegantly demonstrates this circular approach. An emergency shelter for flood-afflicted areas, AirDrop is made of a spongey material that's capable of absorbing and filtering polluted waters. Once delivered from the sky via military aircraft the shelters expand, up to seven metres and then harden in place. Seeds that are embedded in the shelter material are cultivated by flood waters' mineral richness and set to work on the areas' ecological recovery.
Portable – Portability is essential for tools and housing meant to provide comfort in times of distress. EMPWR Coat by The Empowerment Plan, based in Detroit, is a piece of clothing by day and a sleeping bag by night. The coats, which are offered for free to community members, have made a measurable impact on their recipients, who, on average make one less emergency room visit per year due to hypothermia.
Visionary – Survival architecture is required for an ever-evolving version of the present and must be adaptable for the needs of the future. Cricket Shelter: Modular Edible Insect Farm by Brooklyn-based visionary design firm Terreform ONE and its lead designer, Mitchell Joachim, is inspired by the United Nations' identification of insect-based protein as a contributing solution to global food insecurity. Insects require 300 per cent less water to cultivate than other protein sources, such as livestock. Cricket Shelter is a pioneering intervention that addresses both housing and food security.
Resilient – Our ability to survive the catastrophes that climate change continues to bring will be measured by our ability to adapt. A key characteristic of emergency housing is its nimbleness and usefulness in the face of instability.  A Better Shelter is a collaborative project by the IKEA Foundation (the Netherlands) and the United Nations High Commissioner for Refugees (UNHCR) that reinvents temporary housing for those impacted by natural disasters and global conflict. Flat-packed and assembled in just four hours A Better Shelter is an alternative to the tents the UN typically distributes to displaced survivors. Equipped with solar panels, a lockable door and a lifespan of up to three years, since the initiative began over 10 years ago, 60,000 modular shelters have been disseminated across the world serving not only as homes but also as clinics and classrooms.
The exhibition is complimented with numerous public events. Visits to this exhibition must be booked in advance. Book your visit online here.
Check out the exhibition publication for more information about each work in the show.
Featured image: Cricket Shelter: Modular Edible Insect Farm by Mitchell Joachim and Terreform ONE. Courtesy of Mitchell Joachim and Terreform ONE.
.@ONSITEatOCADU's new exhibition "Survival Architecture and the Art of Resilience" is now open to the public https://t.co/nUVVHlVU8b pic.twitter.com/CEkwD8ckdI

— OCAD University (@OCAD) September 16, 2021