Global food, beverage, and snack giant PepsiCo Inc. has agreed to a 20 per cent reduction in total virgin non-renewable plastic use across its brands by 2030 following engagement with As You Sow, a non-profit organization that promotes environmental and social corporate responsibility through shareholder advocacy, coalition building, and innovative legal strategies.
The company reached an agreement with As You Sow in March to set an absolute plastic reduction target following the filing of a shareholder resolution on the topic, but needed time to assess the size of the cuts.
The commitment should reduce the company's use of virgin non-renewable plastic by about 460,000 tons over the next nine years, and result in a 50 per cent cut in virgin non-renewable plastic when measured per serving across its food and beverage portfolios. The company projects that by expanding its SodaStream business, which allows consumers to make beverages at home without containers, it could avoid the use of 200 billion plastic bottles by 2030.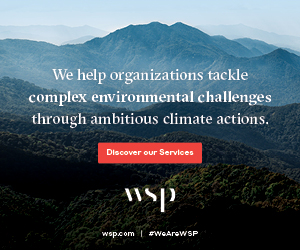 "We are pleased that the company set a significant goal to reduce plastic use by one-fifth," said Conrad MacKerron, senior vice president of As You Sow. "However, we have some concern that the timeline for reduction is five years longer than several of its peers have committed to."
Four other large companies — Keurig Dr Pepper, Mondelez International, Target Corp., and Walmart Inc. — have agreed to virgin plastic reductions earlier this year that will be achieved by 2025. "Given Pepsi's huge plastic footprint and rapidly increasing pollution of land and oceans by plastic packaging, reductions need to be achieved as quickly as possible," explains MacKerron.
"Pepsi's announcements on plastic and packaging move the company in the right direction, but there is much more it will need to do to take effective action on plastic packaging pollution," said Kelly McBee, waste program coordinator at As You Sow.
As You Sow's efforts have been catalyzed by a 2020 landmark study by Pew Charitable Trusts, Breaking the Plastic Wave, which modeled actions needed to reduce 80 per cent of the plastic pollution that flows into oceans by 2040. The report said immediate and sustained new commitments throughout the plastics value chain are needed, including actions by brand owners, consumer goods companies, and retailers to reduce at least one-third of plastic demand through elimination, reuse, and new delivery models.
The largest cut in overall plastic use to date by a major consumer goods company was a 2019 commitment by Unilever to cut virgin plastic use by 50 per cent, including a total elimination of 100,000 tons of plastic packaging by 2025.
Click here to see As You Sow's shareholder resolution tracker.