More than 450 firms representing US$130 trillion in assets — 40 per cent of the world's financial assets — now belong to the Glasgow Financial Alliance for Net Zero (GFANZ).
Former governor of the Bank of Canada Mark Carney, the UN Special Envoy for Climate Action and Finance, assembled the Glasgow Financial Alliance for Net Zero, a group of bankers, insurers and investors who now have committed to put climate change at the centre of their work.
"The core message today is that the money is there, the money is there for the transition, and it's not blah blah blah," Carney told delegates during a COP26 climate finance event, referring to criticism from environmental advocates.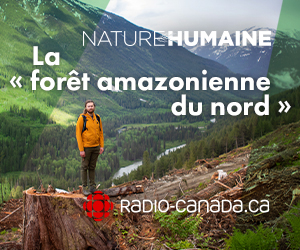 The former Governor of the Bank of England underscored that he sees Net Zero as the critical infrastructure of the new financial system.
"The architecture of the global financial system has been transformed to deliver net zero. We now have the essential plumbing in place to move climate change from the fringes to the forefront of finance so that every financial decision takes climate change into account. Only this mainstream focus can finance the estimated $100 trillion of investment needed over the next three decades for a clean energy future," said Carney.
"The rapid, and large-scale, increase in capital commitment to net zero, through GFANZ, makes the transition to a 1.5°C world possible. To seize this opportunity, companies must deliver robust transition plans and governments set predictable and credible policies. This will give finance the confidence to invest, pulling forward climate actions and smoothing the transition to net zero, driving growth and jobs upwards, and forcing emissions downwards. Let's work together to seize this opportunity."
The GFANZ commitment comes with a pathway by which the companies involved, included most of the major Western banks, must use science-based guidelines to reach net-zero emissions by 2050, and commit to interim goals towards a 50 per cent reduction by 2030, and even a 25 per cent reduction in the next five years.
This means adjusting their business models, developing credible plans for the transition, and then implementing them.
GFANZ is taking a number of measures to accelerate the global transition to net zero beyond COP26 with new leadership, announcing that UN Special Envoy on Climate Ambition and Solutions and Race to Zero Ambassador Michael Bloomberg will join UN Special Envoy Carney as co-chair of GFANZ. Mary Schapiro, Head of the Secretariat for the Taskforce on Climate-related Financial Disclosures and former Chairman of the US Securities and Exchange Commission, will be the vice-chair. They join UN High Level Champion Nigel Topping in the GFANZ leadership team.
A new permanent secretariat will have a presence in Europe, the Americas, Africa, and Asia. GFANZ also committed to periodically report on its work to the G20's Financial Stability Board.
Featured image from United Nations, COP26.