By Corinne Lynds
This is the final installment of a three-part series on what you need to know to hire the right contractor for your next big remediation project. Part one began with an article differentiating between a consultant versus a contractor. Part two delved deeper into what qualities should be looked at when selecting a contractor.
Today the series concludes with advice from experts on the importance of community engagement, providing the best value and using common sense.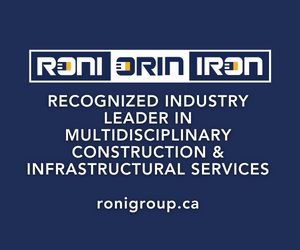 Partner with a contractor who engages with local communities
There are several ways a contractor can engage with the communities that they work within. They might host a pre-construction information session for residents, recruit local equipment operators and/or general labourers, collaborate with local Indigenous business or develop long-term Indigenous business ventures.
There are many benefits to be gained by partnering with a contractor who is open, transparent and engages with the surrounding community. They'll gain valuable insight into local culture, land and resources. Collaborating with community experts and businesses will go a long way in building capacity and developing meaningful relationships that are so critical to project success.
Milestone Environmental Contracting is an example of a specialty contractor that has successfully integrated community engagement into its core values.
For example, five years ago, Decontie Construction Inc. and Milestone formed Decontie Milestone Inc., an Algonquin Anishinabe-owned construction company based in Quebec.
"Our venture together started with a $4.5 million hydro-electric power station demolition and decommissioning project for Hydro-Québec on the Anishinabe territory of Kitigan Zibi Anishinabeg, a project that produced significant training and employment opportunities for the community," says Eric Pringle, managing partner of Milestone Environmental Contracting.
The partnership continues with several environmental contracting projects and a trailblazing three-year program called the Pathway to Strengthening the Algonquin Anishinabe Workforce funded through the Employment and Social Development Canada grant.
Joint ventures with Indigenous communities represent significant revenue, employment, training and capacity building for Indigenous people in a time when economic reconciliation is so critical.
Hire the contractor that provides best value for price, not lowest price
Anyone who says you shouldn't decide who to hire based on cost, probably isn't being very realistic. That said, price in combination with scope and understanding of the project parameters is a far safer bet.
"The more money you spend in understanding the site characteristics, the easier it's going to be to achieve price certainty," explains Jeff Westeinde, partner at Theia Partners and president of Zibi Development. "But it's always a fine balance. You could study the site to death and know it intimately (before tender), but it would break the bank."
A design-build approach allows the engineer and contractor to work collaboratively to find the right information, at the right time.
For owners and developers finding balance also means recognizing part of scoping the project is going to include discovery work to fully understand what's needed.
Christine Skirth from GHD Consulting, a global professional services company, advises giving consultants and contractors adequate time to bid the work and come up with a solution.
"They always want to shorten the bid. And when you look at the risk of price only, it doesn't achieve the performance objectives that you want. Maybe that's another reason to engage the contractor early. Is it possible to achieve that level of accuracy or that level of treatment in water? As consultants we don't own or design treatment systems and when we do, we might do bench scale or pilot scale. We would need to get input from the contractors. More time to bid would allow us to gather more information."
There's no doubt that price is important, and developers, like everyone else, are working with limited budgets. The key is to choose the bid that ensures your site gets entirely cleaned up, not partially; that the complete project objectives and outcomes are achieved.
Look for environmental contractors who ask questions, listen intently, and provide thorough details on how they are going to work collaboratively with consultants to remediate your site. Lower prices and fewer details often lead to scope creep. The lowest bid could be the one that costs you the most in the long run and impacts your schedule.
Use common sense
At the end of the day hiring an environmental contractor is not dissimilar to hiring a specialty contractor for a home renovation.
It doesn't make sense to hire a general contractor to install a new electrical panel, just like it doesn't make sense to hire a general contractor to handle a complex environmental remediation.
What does make sense, however, is engaging the specialty contractor early so they're able to offer practical solutions for known challenges and to anticipate unforeseen conditions.
Before you settle on an environmental contractor for your remediation project, do your homework, look for recommendations from your network, and keep these five qualities in mind: experience, curiosity, certifications, community engagement, and value pricing.
Corinne Lynds is content director of Actual Media Inc., parent company of Environment Journal.
This three-part series was initially published earlier this month as a special feature for the Daily Commercial News.
Featured image from Shutterstock.