Dianne Saxe, leading environmental lawyer, launched an informative and inspiring new podcast, "Green Economy Heroes," yesterday.
As a pioneer in environmental law, and the last Environmental Commissioner of Ontario, Saxe is one of Canada's most respected environmental lawyers with more than 40 years of experience in writing, interpreting, litigating and advocating for Ontario's energy, environment and climate laws.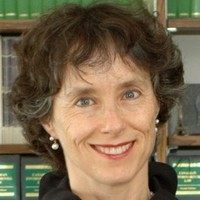 "I want you to meet some amazing Canadians who are making a living building the green economy," said Saxe. "With passion, creativity and skill, they are helping to reduce our climate pollution, to create green jobs and to get us ready for what's coming."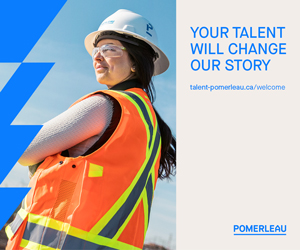 Each "Green Economy Hero" podcast will feature leaders in the environment sector and provide insight into their background and what their business are doing to make a difference. The podcast will profile their challenges, their successes, and their dreams, and offer advice on how others can build a green business.
In the first episode, Saxe speaks with architect Paul Dowsett, founder of Sustainable, a Toronto, Ontario-based architect firm, on his passion for better living in plant-based, energy-efficient homes. How can we slash fossil fuel use in buildings and where communities already exist? Dowsett tackles this question head on and describes his work in designing low carbon renovation retrofit projects. He also provides insight into how he balances the "three Ps of sustainability": people, planet and prosperity. They also discuss "positive motivators" and the economic potential for new green jobs and cost savings related to energy efficiency.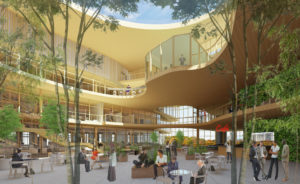 Sustainable worked with the Ontario Secondary School Teachers' Federation
as the feasibility architect on the planning of their new headquarters.
In other news, Saxe was recently honoured with a Law Society Medal for outstanding service at the Law Society Awards ceremony on May 27, 2020. Saxe was recognized for her exemplary dedication and leadership to the development of environmental law in Ontario.
For further information and to subscribe to this podcast, click here.
For further information on the Saxe law office, click here.
For further information on the Sustainable firm, click here.