Transportation accounts for about a quarter of our emissions in Canada. That's why the Government Canada has an ambitious target of 100 per cent zero-emission vehicle sales by 2035, coupled with a suite of support measures from charging infrastructure to purchase incentives.
With that in mind, the federal government has just committed to providing Volkswagen, Europe's largest automaker, with production support to match the United States Inflation Reduction Act's (IRA) Advanced Manufacturing Production Credit, equalling USD$35 per kWh. Just like in the U.S., Canada's support will only be for what is produced and sold and will phase out by 25 percentage points ever year beginning in 2030 (after 2032, the credit would be eliminated).
Volkswagen is investing $7 billion to establish its first overseas electric vehicle battery manufacturing plant in St. Thomas, Ontario. This is the largest electric vehicle-related investment in Canadian history, signaling a strong vote of confidence in Ontario and Canada's highly-skilled workers, strong economies, and competitive business environments.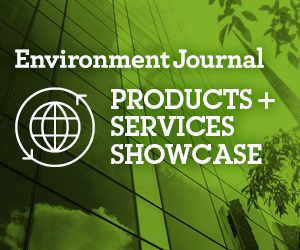 "When we talk about our made-in-Canada plan, we're talking about creating good, middle-class jobs now and into the future, we're talking about clean air for our kids and grandkids, and we're talking about a strong economy that works for all Canadians," said Justin Trudeau, Prime Minister of Canada. "That's what Volkswagen's new electric vehicle battery plant in St. Thomas – the largest manufacturing plant in the country once built – is all about. It's a win for workers, for the community, and for the economy."
Prime Minister Justin Trudeau was joined by Ontario Premier Doug Ford, Vic Fedeli, Ontario's Minister of Economic Development, Job Creation and Trade, and the federal Minister of Innovation, Science and Industry, François-Philippe Champagne, to highlight this generational deal for St. Thomas, Ontario, and Canada's entire electric vehicle supply chain.
The plant, Volkswagen's largest to date, will create up to 3,000 direct jobs and up to 30,000 indirect jobs. Once complete in 2027, the plant will produce batteries for up to one million electric vehicles per year, bolstering Canada's domestic battery manufacturing capacity to meet the demand for electric vehicles now and into the future. The plant, which will generate about $200 billion in value, will be the largest manufacturing plant in Canada. Construction is expected to begin next year.
To strengthen and grow St. Thomas and the surrounding communities, Ontario will invest in other important infrastructure projects across the region, including improvements to roads, highways, utility services, and police and fire services.
Since 2020, historic new investments have been made in Ontario by global automakers and electric vehicle batteries and battery materials suppliers. From mining critical minerals to building batteries and electric vehicles, Ontario and Canada have the resources and skilled workers to continue leading the world.
To support Volkswagen's investment, the Government of Ontario is providing $500 million in direct incentives to the company and investing hundreds of millions of dollars more to strengthen and grow St. Thomas and the surrounding communities. This includes infrastructure improvements to roads, railways, water, electricity, and police and fire safety.
Canada's automotive sector supports over 500,000 workers, including nearly 100,000 auto plant workers in Ontario, and contributes $16 billion annually to Canada's gross domestic product, and is one of the country's largest export industries.
Volkswagen's new EV battery manufacturing facility will be approximately 370 acres, which is larger than 378 American football fields. The entire industrial and supplier park will be 1,500 acres.
For further information, click here.